When it comes to commercial events, you want a Christmas tree that looks astonishing every second it's up - and one which is easy to maintain.
Therefore, a giant artificial Christmas tree is for you. Whether you need one for a grand party, a vast building atrium, or even for the silver screen, our collection of commercial-use Christmas trees is perfect for every occasion.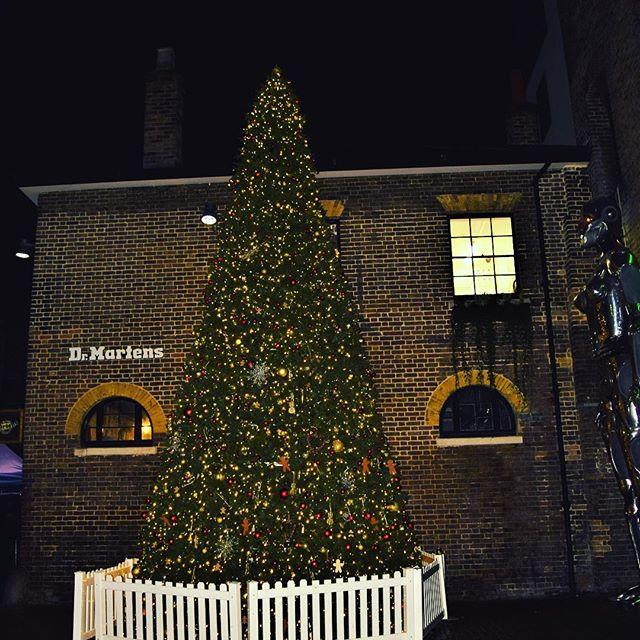 "The late summer sees our business getting really busy, ensuring that what is often the centrepiece of any Christmas event is ordered and delivered in good time," says Stephen Evans, Managing Director of Christmas Tree World.
"Some businesses have plenty of empty warehouse space for storing the hundreds of artificial Christmas trees that they will be installing a bit nearer to the festive season whereas others will place orders with us and request that we hold onto what might be a single 40ft tree until the day before they are due to construct it."
Read on to find out more about our event trees and the benefit of professional installers…
Why is an artificial Christmas tree better than a real one for events?
Through our network of clients, we receive a great deal of feedback on why they are switching from a real Christmas tree to an artificial one.
In many cases, it's similar to why many members of the public plump for an artificial Christmas tree - there's less hassle, plus, you only have to buy it once and put it up each year. Over time, this will save you money.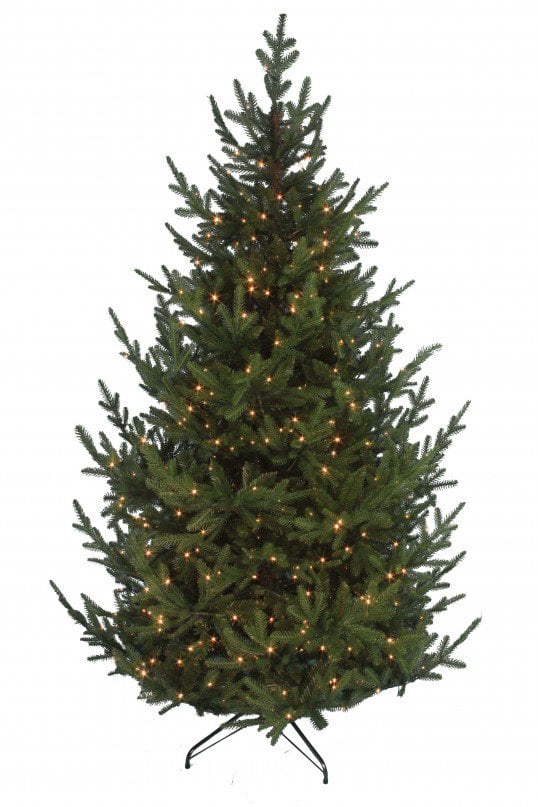 This is one of the most common responses we've had from National Trust properties. Artificial Christmas trees are far cleaner to use than a real tree, which drop needles everywhere and can damage carpets with moisture - not ideal in a heritage building.
They also find that real trees can be awkward to erect and may damage doors and fixtures when bringing them inside a property and while installing the tree itself. It is an advantage for these properties that our range of artificial Christmas trees include full, compact, slim or half trees to fit every space.
What is a Christmas tree installer and why do they prefer artificial trees?
Artificial Christmas trees are proving ever more popular with event installers, as they are far easier balanced than a real tree which may be heavier on one side than another.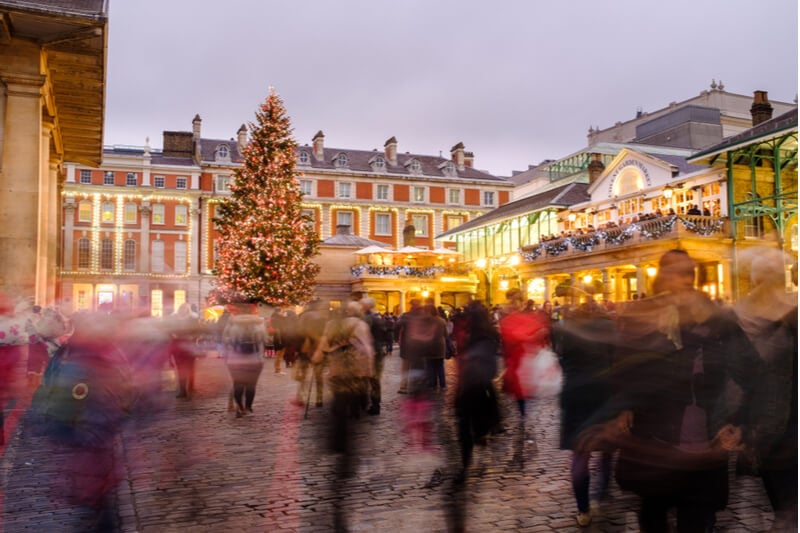 Event installers, as the name suggests, are professionals when it comes to setting up event decorations and presentations for various organisations. These may include retail parks, offices, media companies or heritage properties.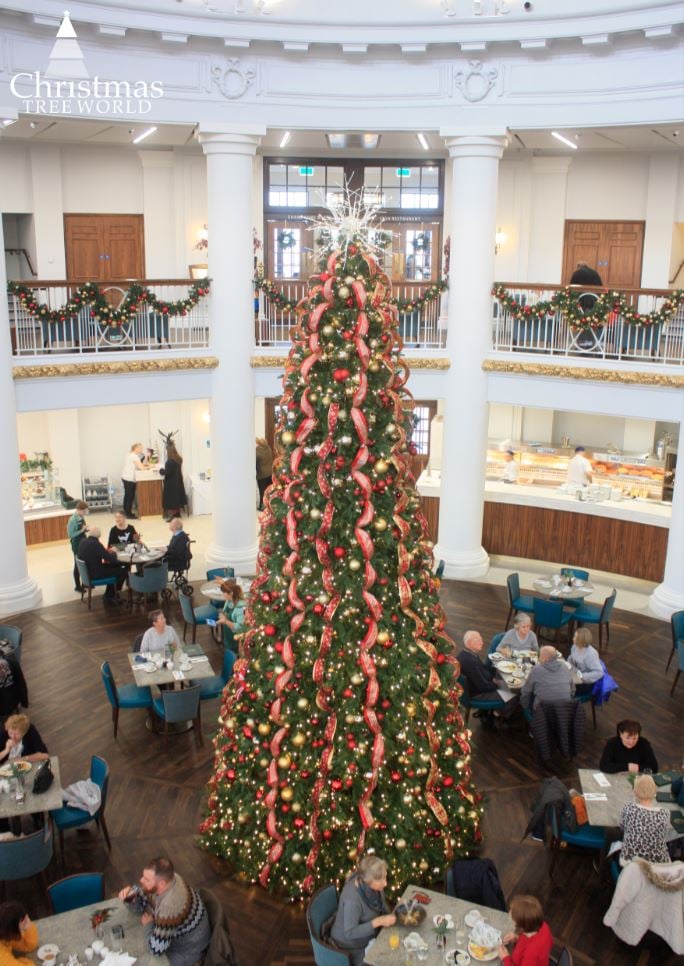 Large-scale real trees are often delivered on the back of flat-bed lorries with a crane required to lift them into place. This takes time and space - both valuable commodities to installers. The same goes for taking down a tree, just imagine untangling the lights from a 20 to 30ft tree!
Which artificial Christmas trees are best for events?
Christmas Tree World has designed an artificial tree that looks ultra-realistic and doesn't require a flat-bed lorry for delivery.
Our Giant Outdoor Woodland Pine Trees are assembled piece-by-piece and can be located almost anywhere - inside or out - on cobbles, carparks, or in fields.
Available in sizes from 13ft to 40ft, trees can be ordered either unlit or pre-lit. Depending on the size you choose, the trees are constructed from easy-to-erect steel frames with baubles ranging from 6cm to 30cm in diameter. This makes decorating easier, allowing it to be done at ground-level before the branches are fixed into place - saving valuable time and effort.
Using a pre-lit tree means hassle-free installing each year. However, at the end of the festive period, each branch section can be removed, the lights unplugged and then folded-up. Simply store the tree away, and it's ready for use next year.
If you would like to learn more about our unique giant Christmas trees, including ready-made designs or to make your own, we're here to help.
Contact our expert sales team today to discuss size, styles and pricing.