For many hotels and restaurants, Christmas is the time of year where things go into overdrive - their most important period for revenue.
However, when it comes to Christmas, you need to spend money to make money - on a tree and decorations. Guests and diners, much like window shoppers, can be enticed into entering or booking with an establishment if it gets into the seasonal festivities.
If you have large staff numbers, they also benefit, finding enjoyment in what can be a very hectic time of year. This enjoyment can spread to potential customers and guests, making them feel a part of it.
We've seen an increase in orders for trees and decorations, which reflect this market trend. This can be our giant commercial Christmas trees for lobbies or smaller-scale trees for restaurants, windows or large floor plans.
Read on to find out why artificial Christmas trees and decorations are so important for hotels and restaurants…
How important is it for the hospitality industry to invest in Christmas decorations?
It is extremely important to invest in Christmas trees and decorations. We may be a little biased, but the effect of investing in festive decor can be huge.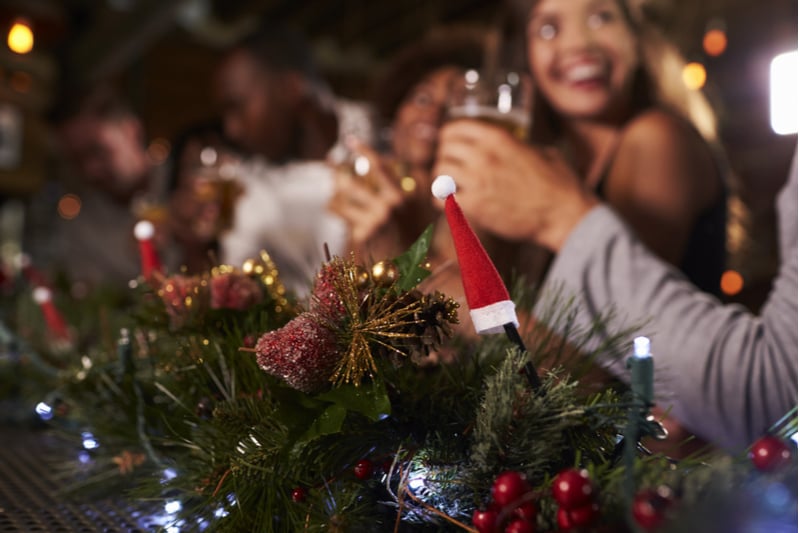 Market research has indicated that when a hotel or restaurant spends more money on their Christmas decorations, 59% of their customers are inclined to not only spend more time in that establishment but also more money - £21 on average.
Also, customers are more likely to visit an establishment that is full of festive cheer than one that has not made much of an effort. 15% of participants in the market survey stated they would not visit a venue if it didn't bother at all with decorations.
Here are the most important considerations for customers to enjoy their Christmas experience:
Christmas food menu (51%)
Decorations (45%)
Christmas tree (43%)
Music (30%)
Christmas drinks menu (28%)
Can this influence social media?
We live in the digital age, and if you strike the right balance, you can see great returns for your venue.
Social Media is driving a lot of interest in the places people visit over Christmas time. This is due to shares and retweets. Once images of a stunning venue have been shared, people then want to go and see it for themselves. This can be the same for your hotel or restaurant.
The popularity of a venue can very much be influenced by how many images are posted, so making sure your venue is looking its best in the run-up to Christmas is vitally important. We've picked out some of our favourite Christmas trees to light any hospitality venue.
Which artificial Christmas tree is best for my venue?
This will obviously depend on your budget and the amount of space you have available, but we have a Christmas tree for every requirement.
Giant artificial Christmas trees
If you have a grand lobby or outdoor area for receiving guests, then one of our giant commercial Christmas trees can be ordered online with no fuss.
Extending up to 40ft and able to be tailored in design, these trees are uniform in shape, with a consistent all-over crop of branches. Easy to erect, these are perfect for creating a welcoming space for staff and customers alike.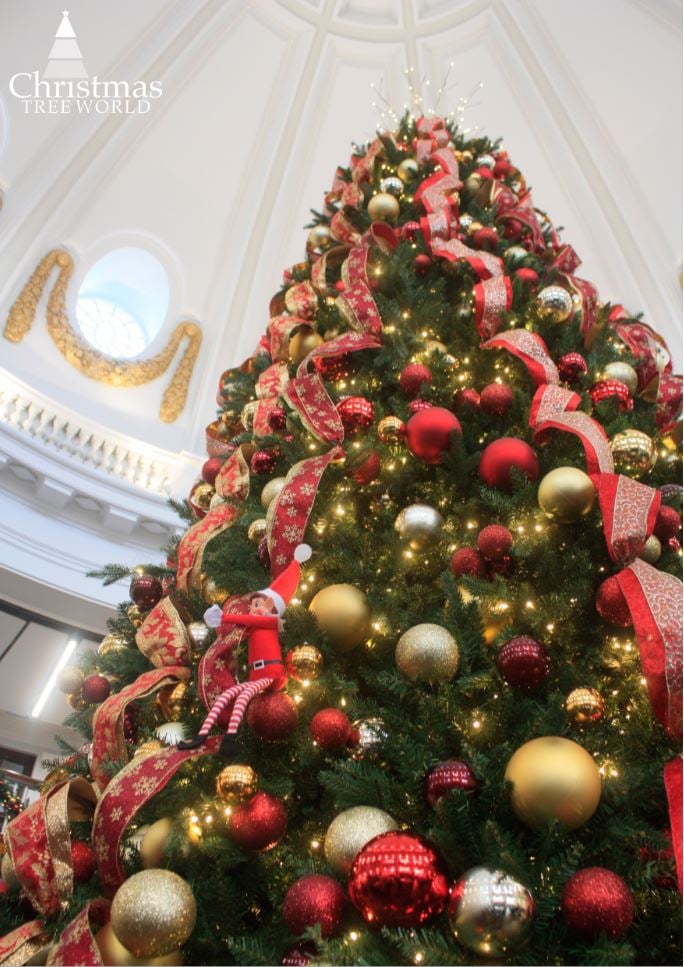 We even have Christmas baubles that range from 6cm to 30cm, so you can easily bulk-out your tree with glittering decorations in the process!
Pre-lit Christmas Trees
Pre-lit trees combine the best of artificial Christmas trees with those of fibre optics - you can still decorate them yourself, but the tricky lighting is taken care of.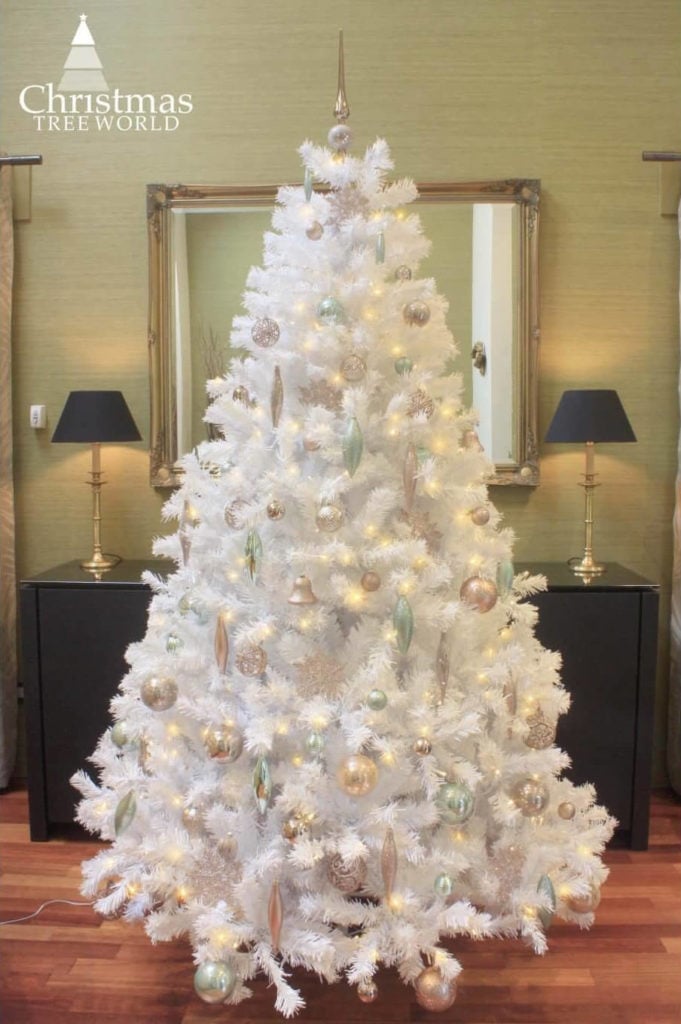 Our pre-lit Christmas trees come in a range of styles and sizes to fit every space and decor, up to a height of 12ft. They look perfect in a window or dotted around a large floorplan; you just need to pick the colour of your lights!
If you would like to learn more about our unique commercial Christmas trees, including ready-made designs or to make your own, we're here to help.
Contact our expert sales team today to discuss size, styles and pricing.