While most of us are rushing around the shops at Christmas to get all of our shopping done, it's likely little thought goes into the shops themselves and the work that goes into making them look the way they do.
However, the intricacies of trying to entice people in shops at Christmas is a fine art, and window dressing, window displays and merchandising is something that takes months of planning.
From ensuring you have a realistic Christmas tree to positioning it in just the right place, the psychology of window dressing, particularly at Christmas, is fascinating.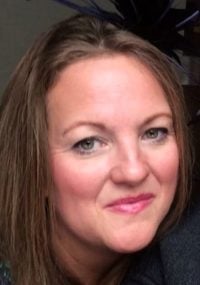 To learn more, we spoke to freelance window dresser and visual merchandiser Penny McNeish about the secrets of window dressing for shops at Christmas…
What do you anticipate being the top trends for Christmas window displays for 2018?
Tree-wise this year, I think we're going to see artificial Christmas trees a softer green in colour and a more natural look to them. I think we'll see modern and geometric designs with a Christmas style, flat neon rope lighting to really make the displays stand out.
An interesting trend is the use of a lot of exotic birds in window displays, such as peacocks, white crowned peahens, birds of fantasy, flamingos, that kind of thing.
A big trend right now is recycling and ethically designed and sourced displays and I think that'll will also be the case at Christmas.
Merchandising is a broader concept and consists of taking care of the user's shopping experience by generating an attractive sensory and emotional environment. For me, retailers will work harder on channeling the footfall in store by offering more experience as they shop
For example, we'll see more Santa's grottos, christmas smells, demonstrations, present wrapping, etc, and the merchandising will work with these offers and promotions.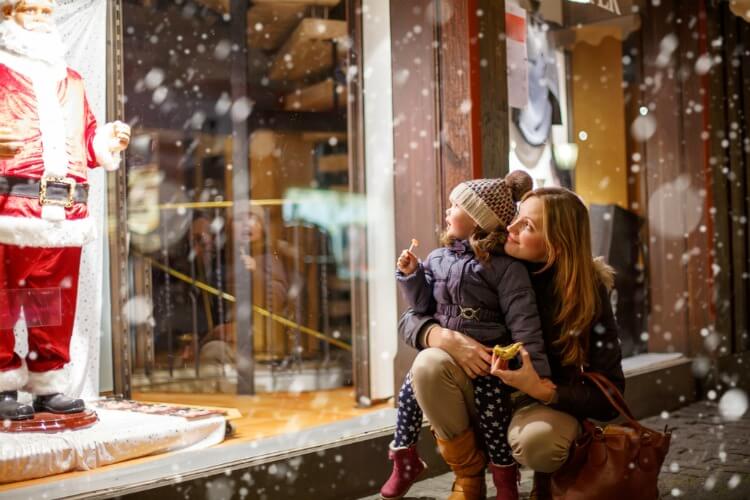 How has window dressing and merchandising changed over recent years?
As with most things, technology now plays a much bigger role in window dressing and merchandising. Digital imagery and screens are now often used, as well as things like holographic images, better lighting, and animatronics. You've probably already seen a Santa or Rudolph that moves and makes sound!
What are some no-nos for dressing window displays and merchandising?
There a number of things you should definitely try and avoid when dressing your shop windows at Christmas. It falls into two areas - having equipment that's unfit for use, and practices that aren't fashionable at the moment.
For example, having Christmas lights that don't work, using sticky tape or using the same tired decorations every year instantly looks bad, while using things like spray snow and tinsel around window frames went out of fashion a while ago.
Also, a huge no-no is expecting the window dresser to create something with no budget!
Could you give us 5-10 top tips for Christmas window displays?
Plan your theme and tell a story
Don't put the window display in to early or too late
Remember it's to drive footfall into your store, not drive it away
Having the wow factor often means customers spending more money
Look at buying key pieces which can be used again in future years or altered to be used again
A big thanks to Penny for her advice - check out her website for more about she does.
If you want a spectacular window display, see our fantastic range of commercial Christmas trees - and if you need something bigger, our giant Christmas trees go up to a whopping 40ft!