Commercial Christmas Trees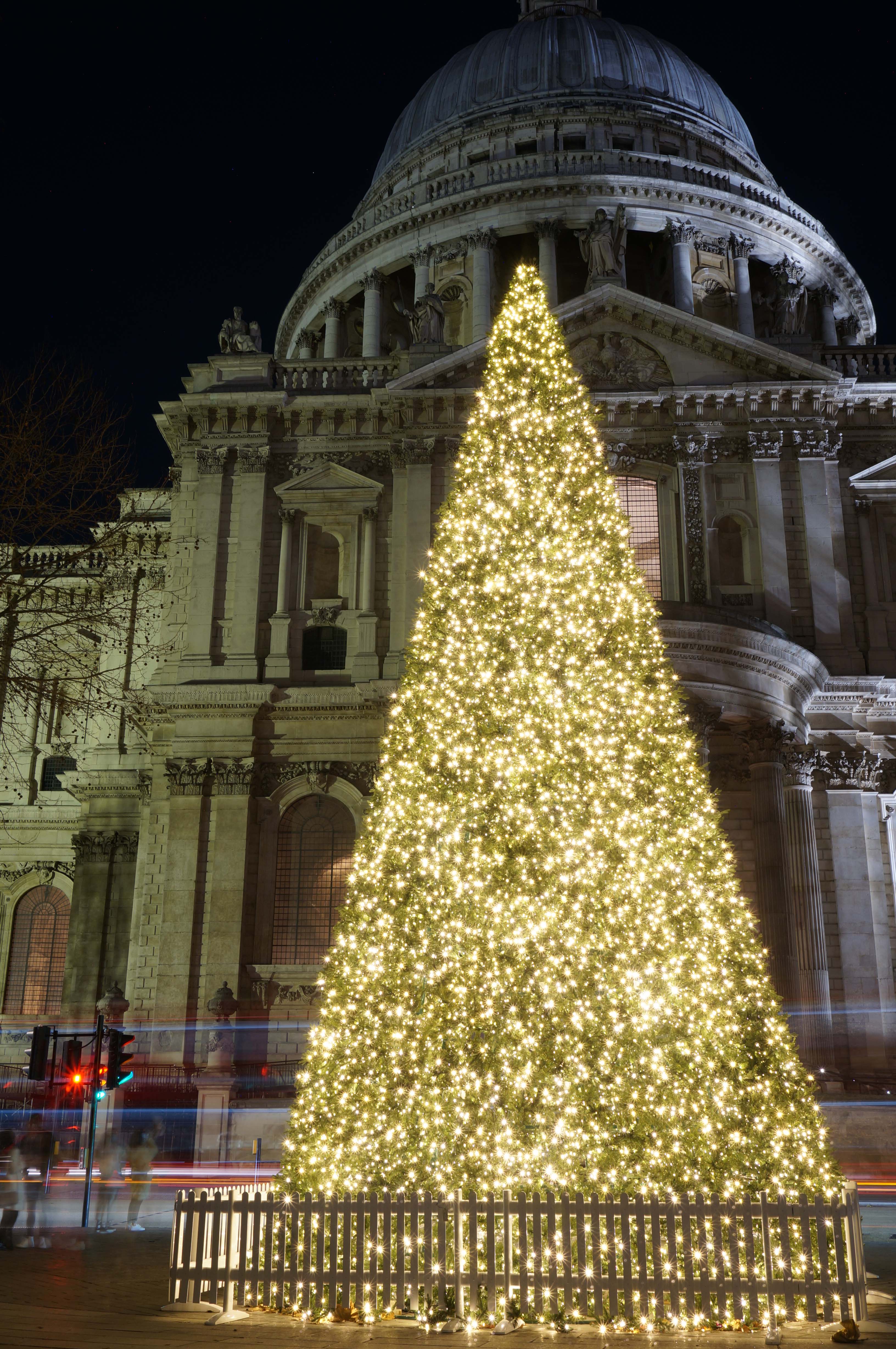 Your festive showstopper
Whether it be a football stadium, a national landmark, a town centre, village green, a business premises or even your own garden, our giant outdoor Woodland trees, are the perfect statement piece for any festive celebration.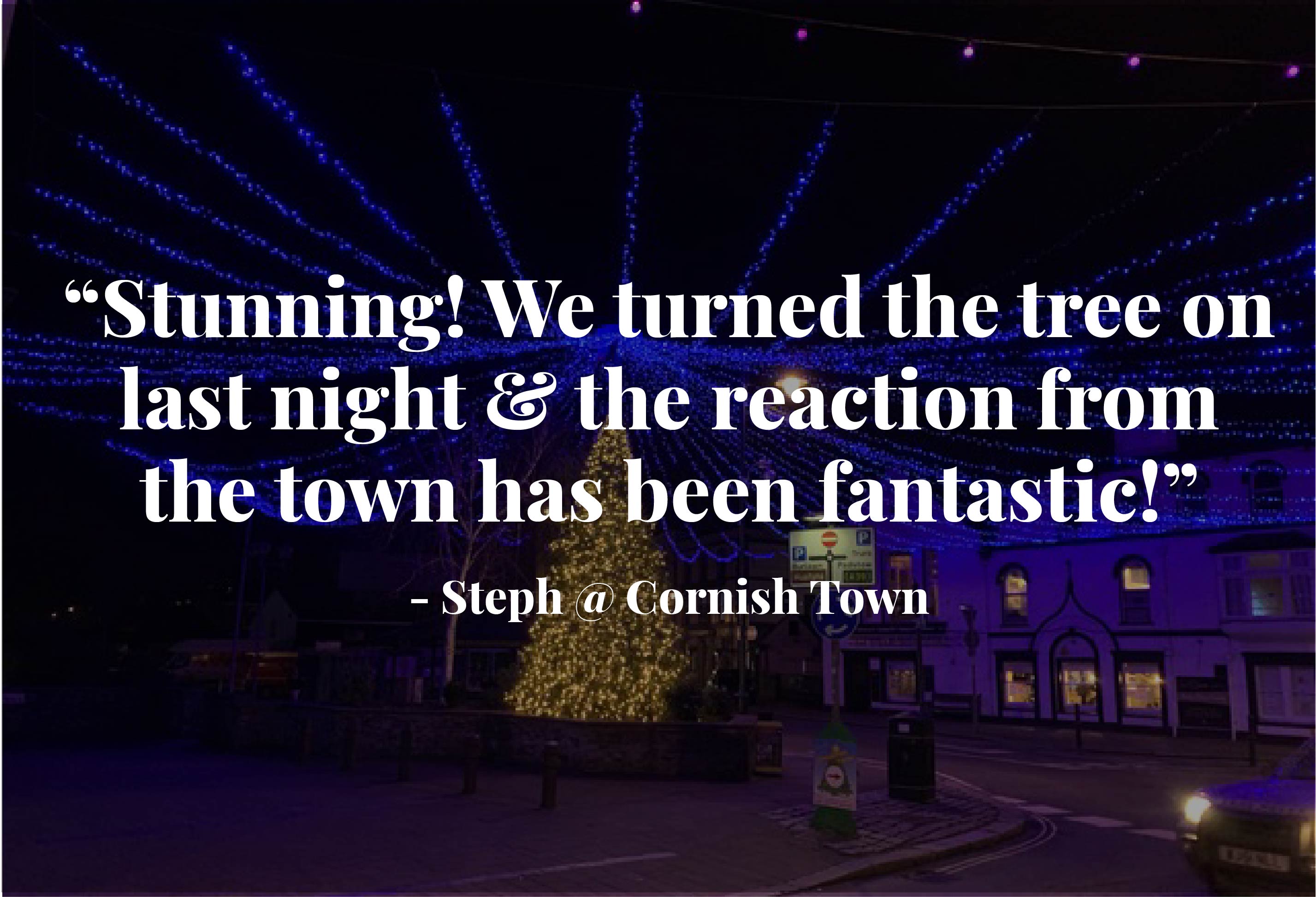 ---
Choosing the right tree
Made to meet your requirements
Available in sizes 4m (13ft) up to a whopping 12m (40ft), our giant artificial Christmas trees can be purchased as either pre-lit Christmas trees or unlit Christmas trees for your team to light up the tree as you choose.
When it comes to decorating the tree, you can easily attach Christmas tree baubles to the ultra-realistic branches at ground level prior to it being put into place.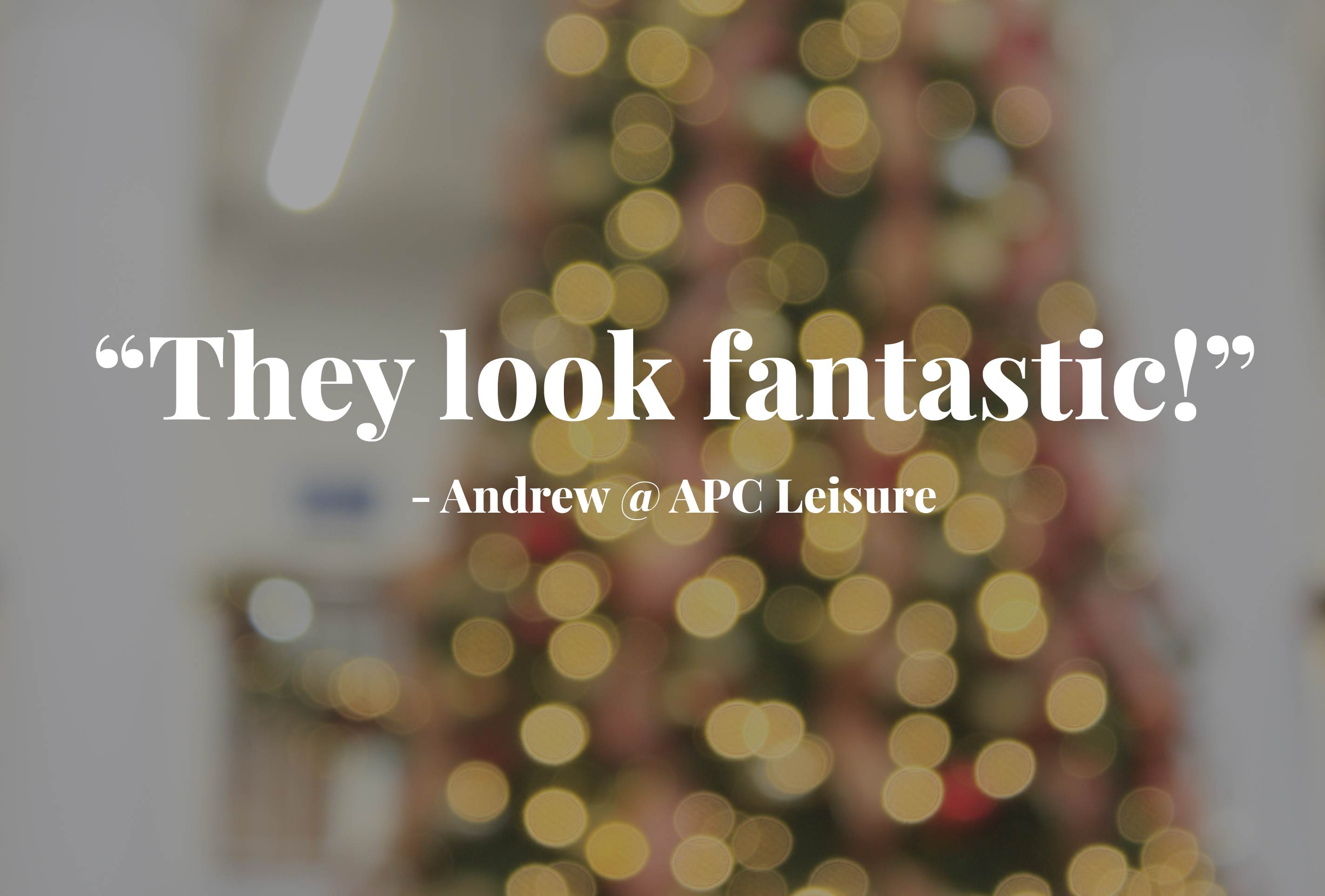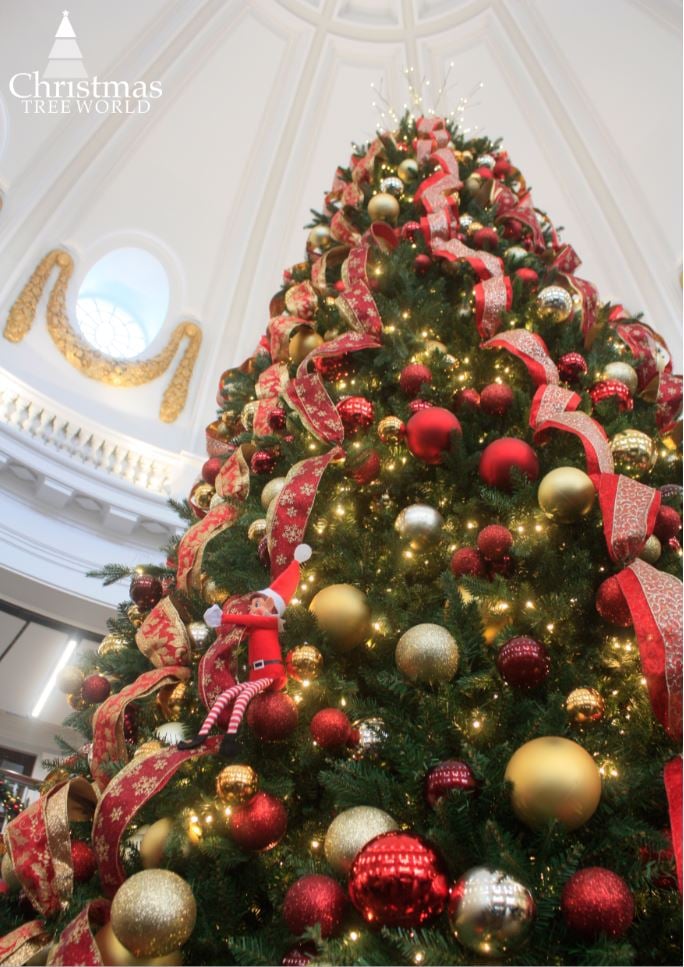 ---
Installing your tree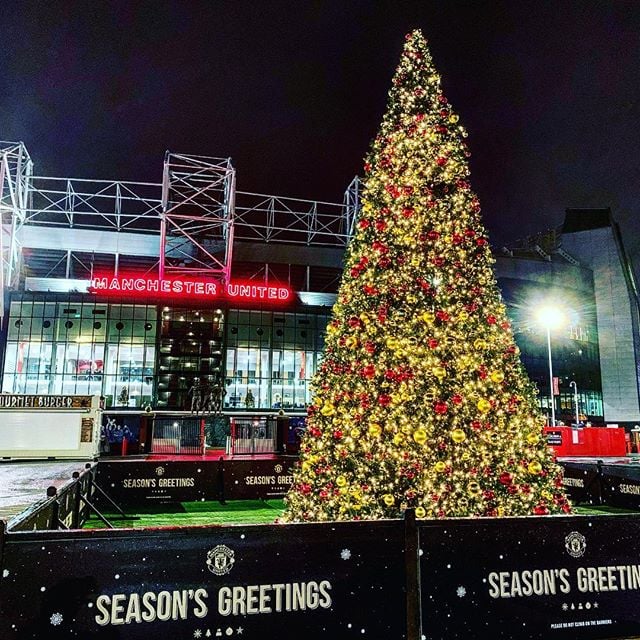 Designed by us, loved by you
While it is easy to assemble our outdoor trees for events yourself, we understand you might prefer assistance. That's where our installation partners across the country can help!
If you would like to be put in touch with any of our installers, please call us on 01257 754795.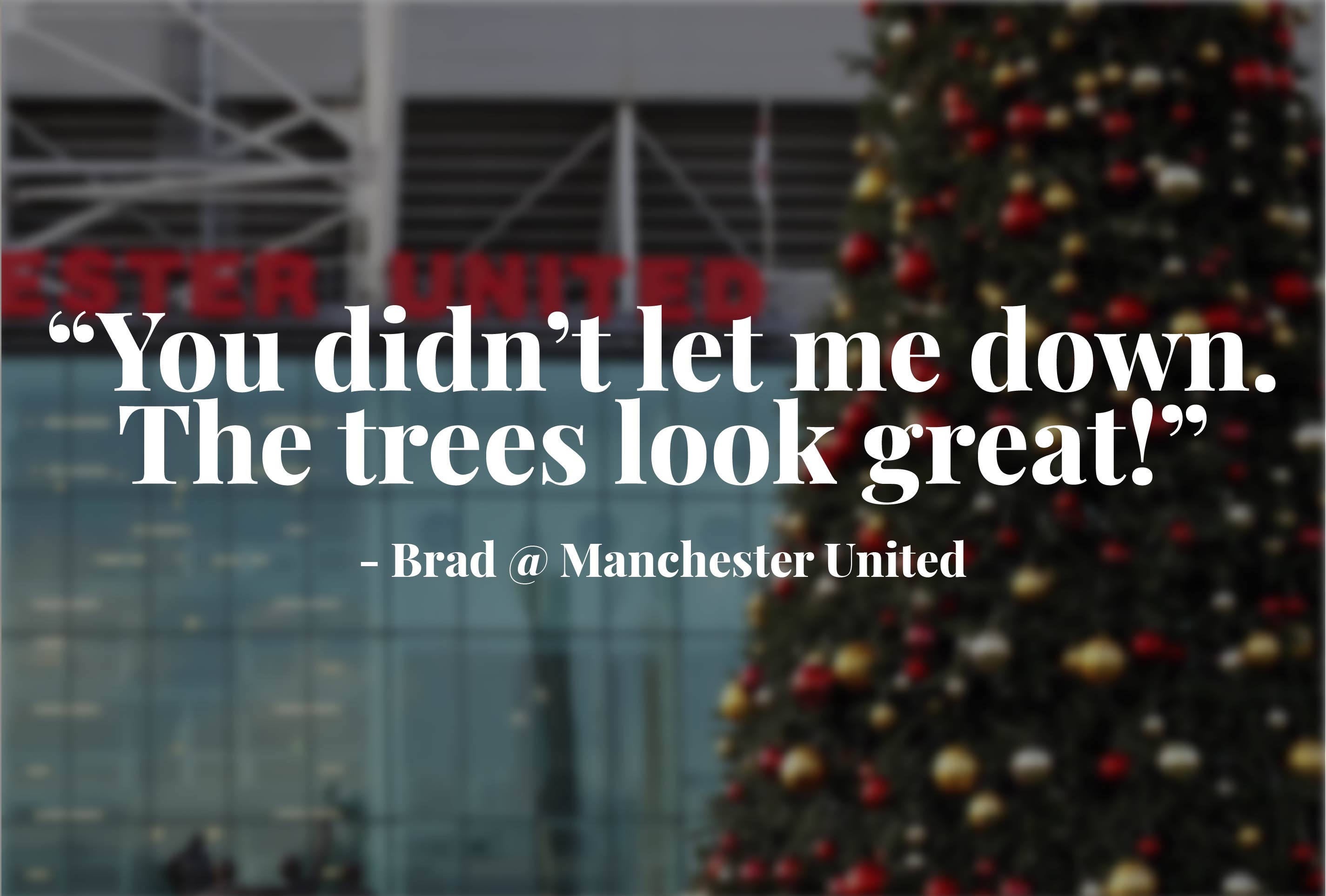 Commercial Christmas tree specifications
Sizes available: 13ft - 40ft
Commercial-quality giant frame trees
Steel frames designed and manufactured in the UK
Highly realistic PE/PVC branch tips
Designed for indoor or outdoor use
Available un-lit and pre-lit
Option to design your own commercial tree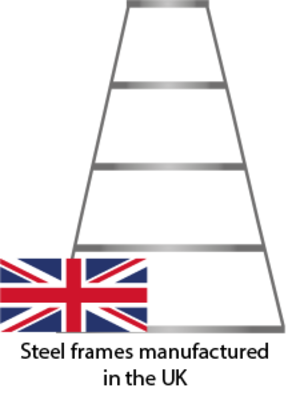 Contact Us
For more information about our giant outdoor Christmas trees for events, please enter your details below and we'll send you a brochure and any additional information/images you require.
Clients Photos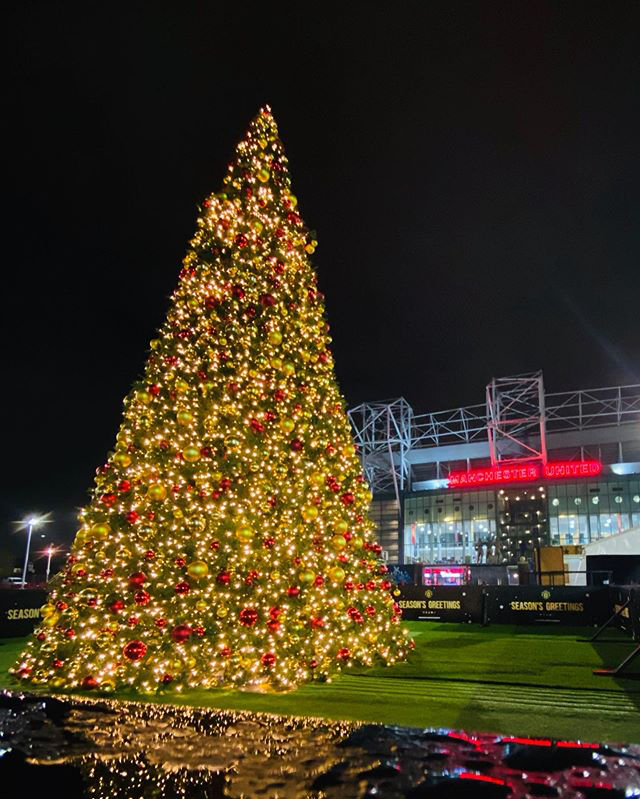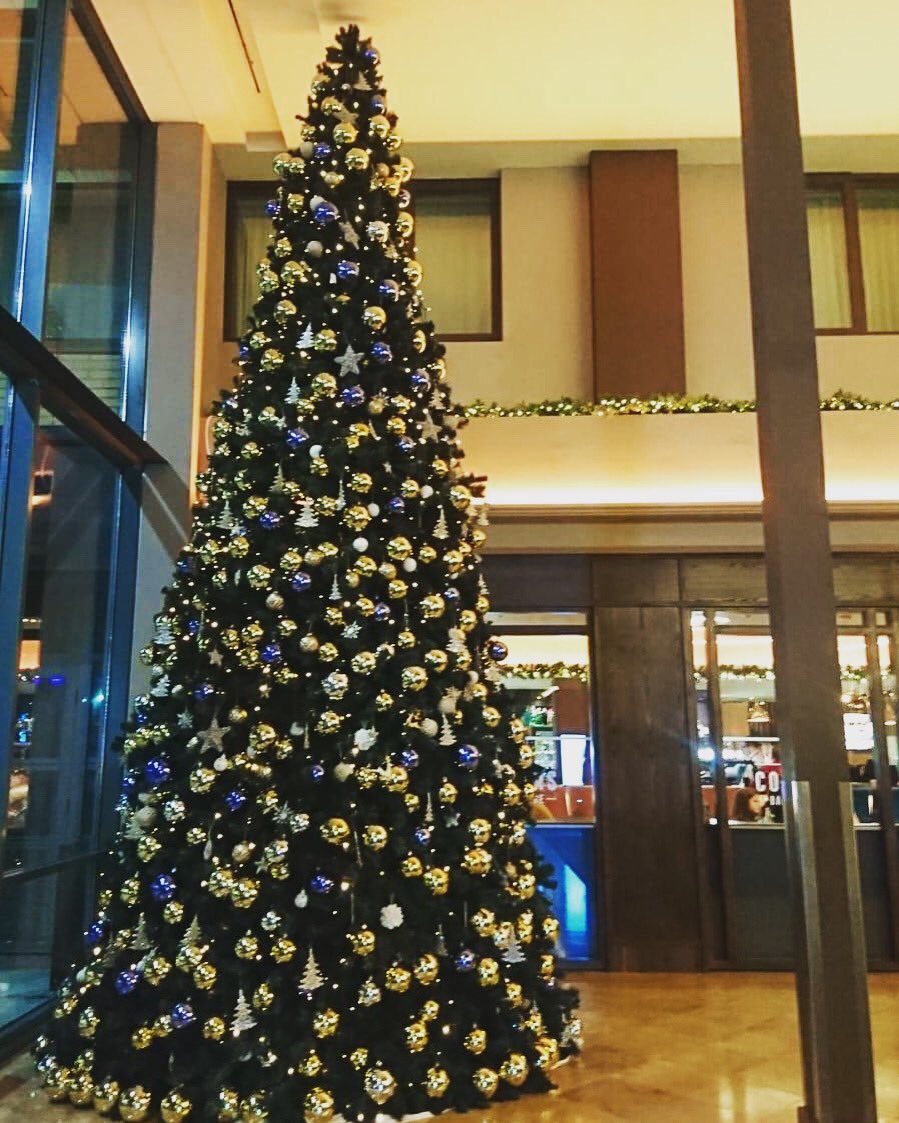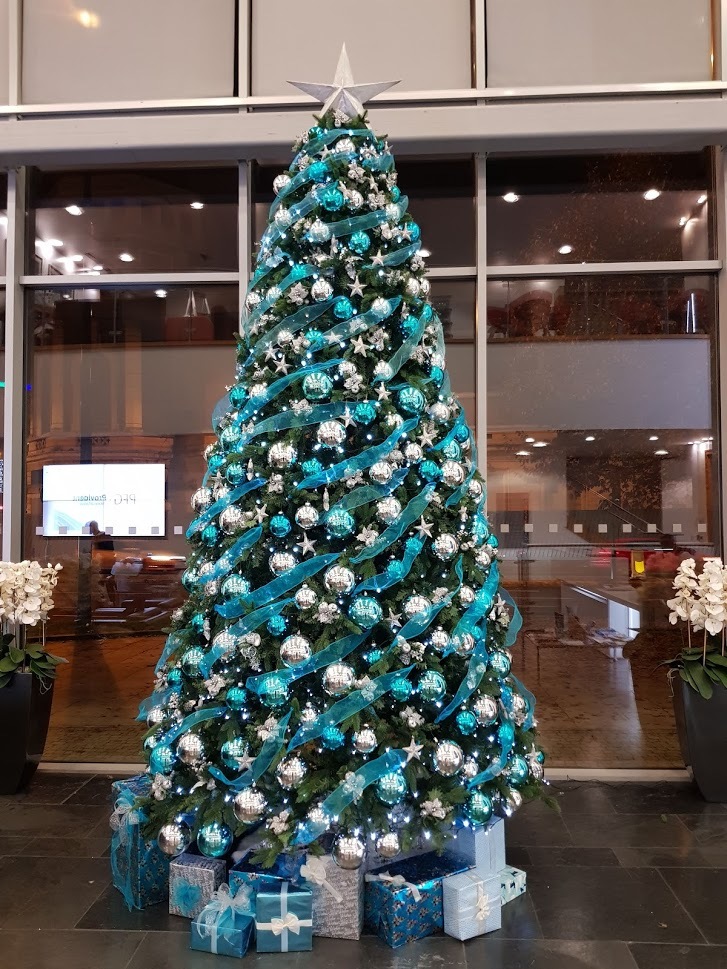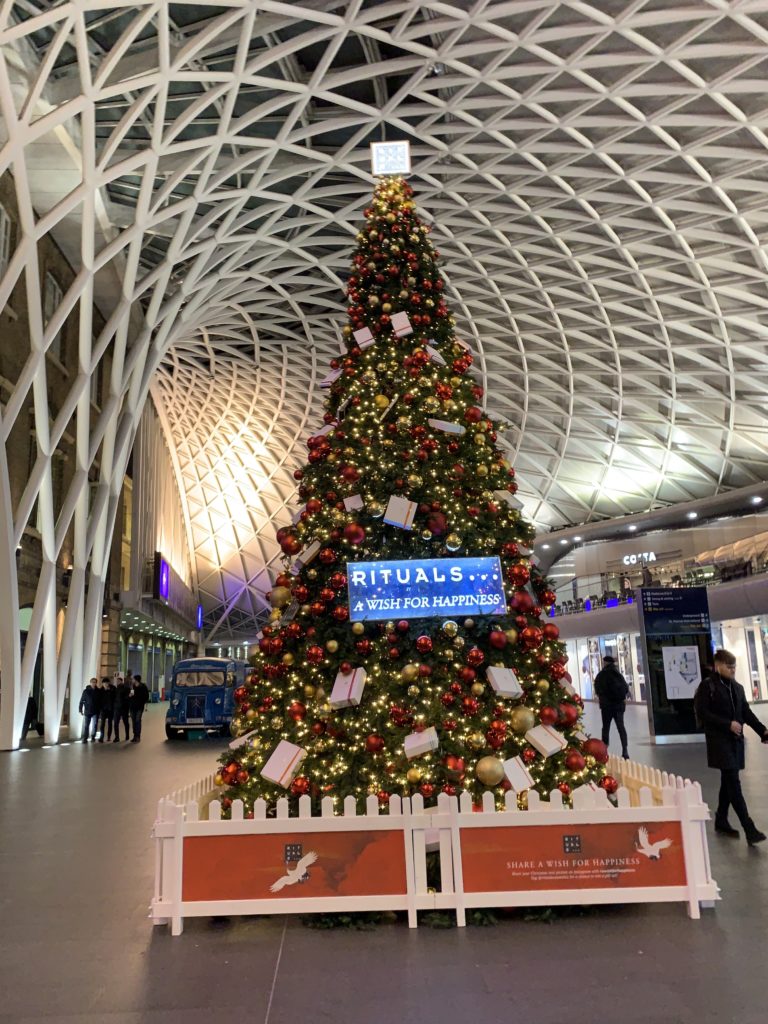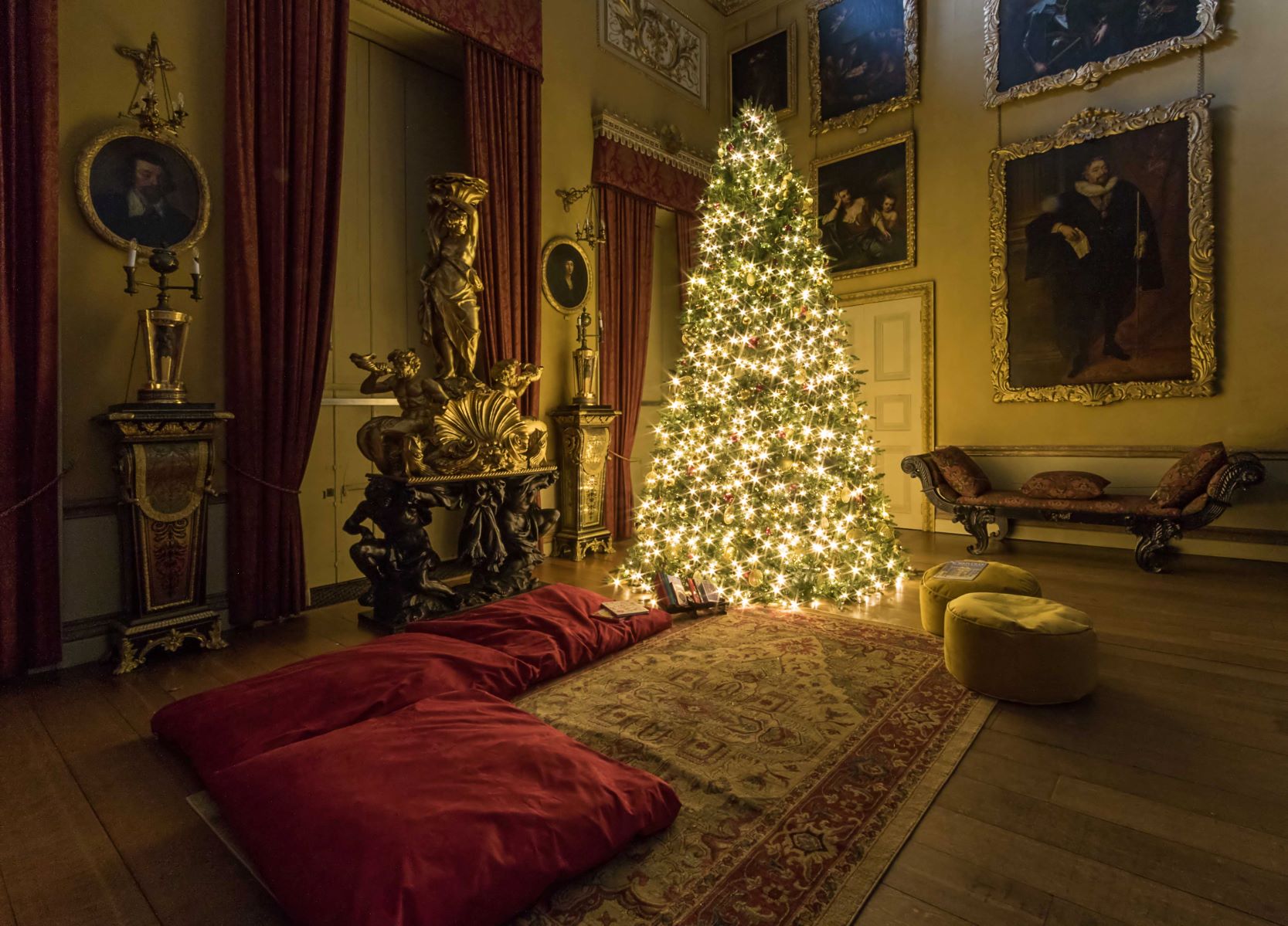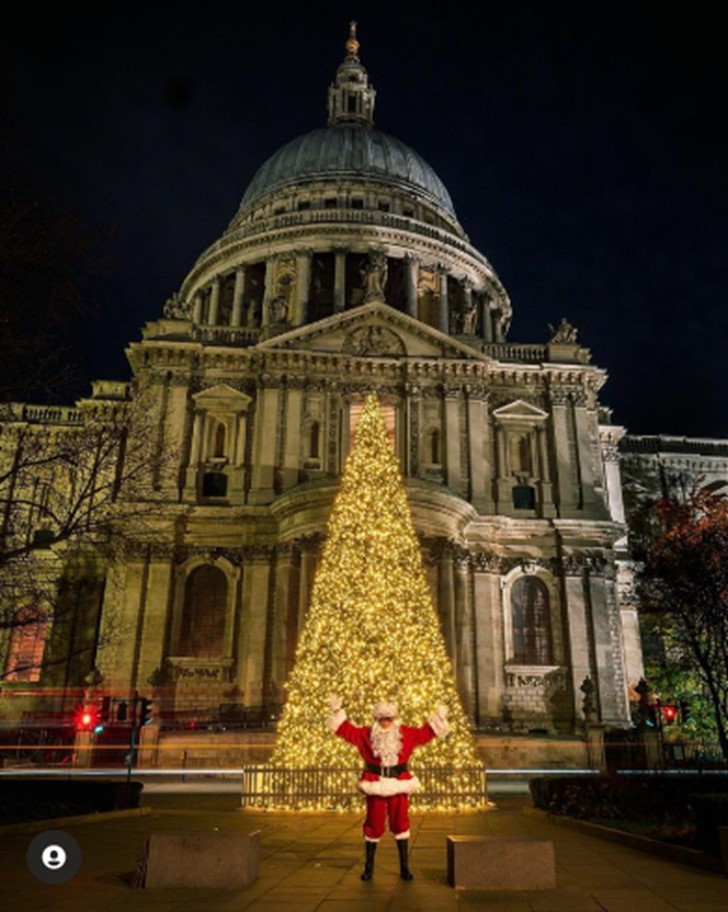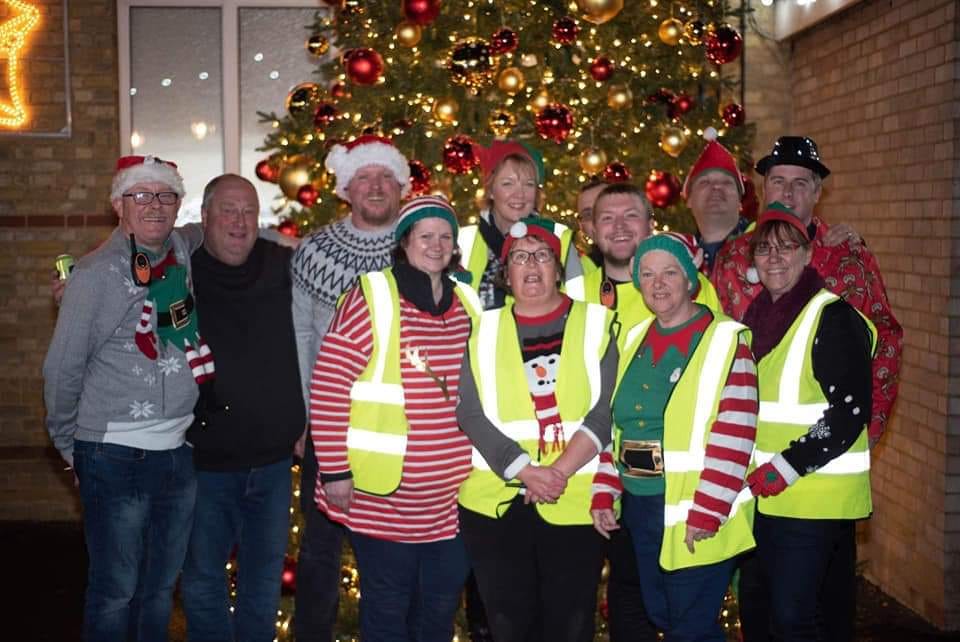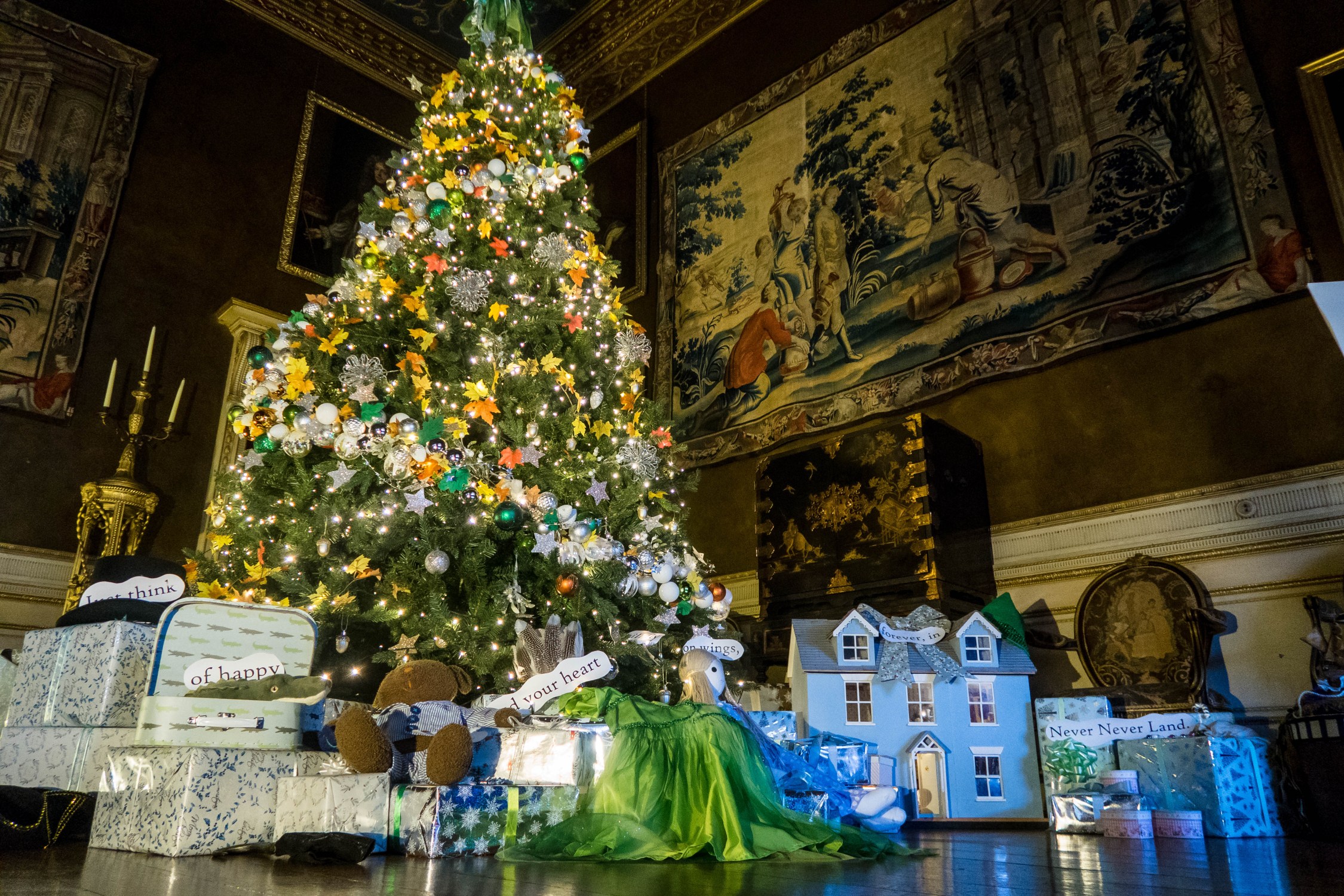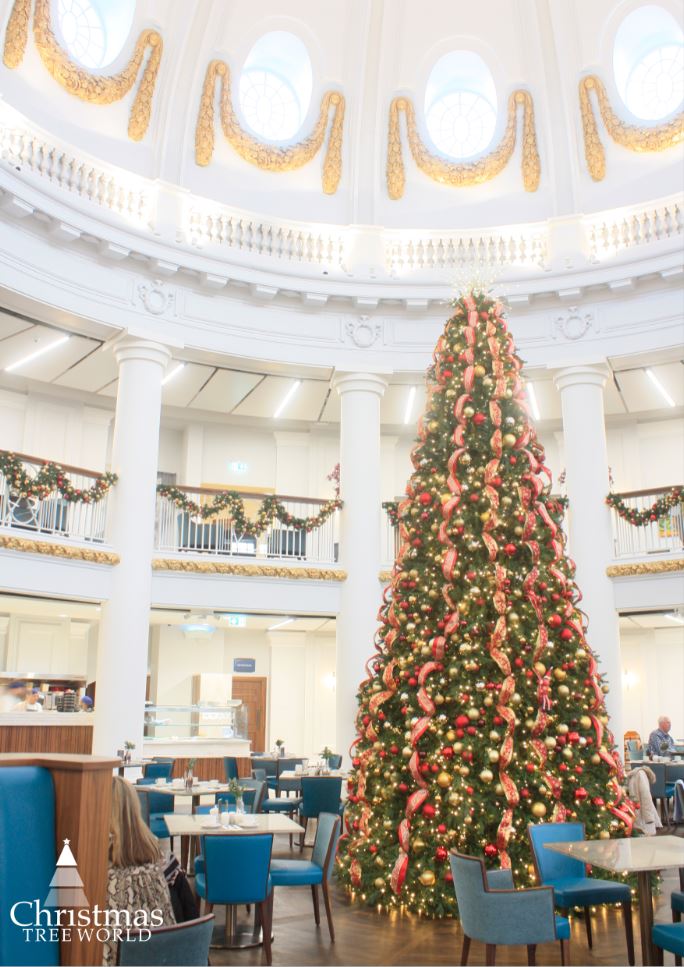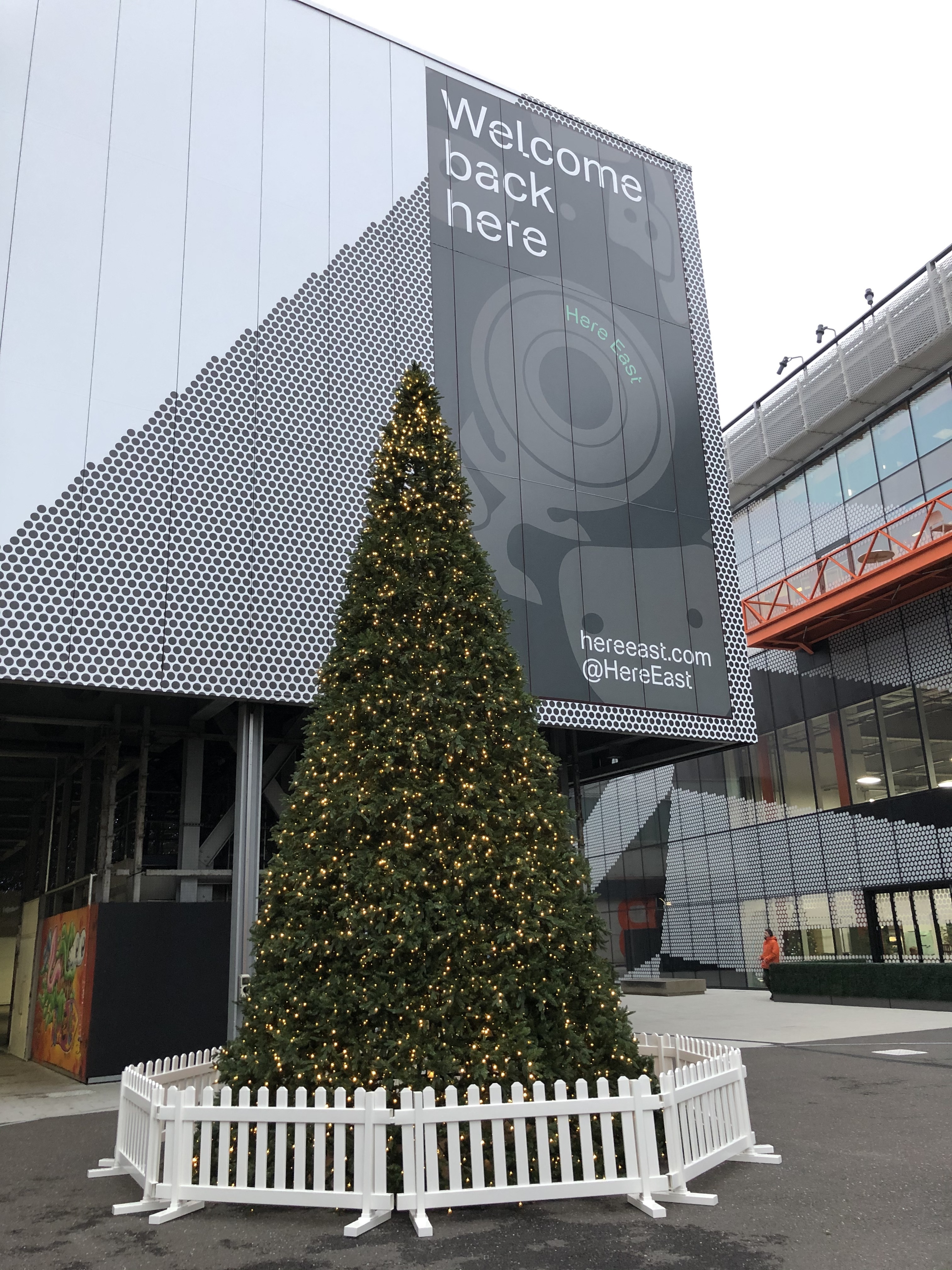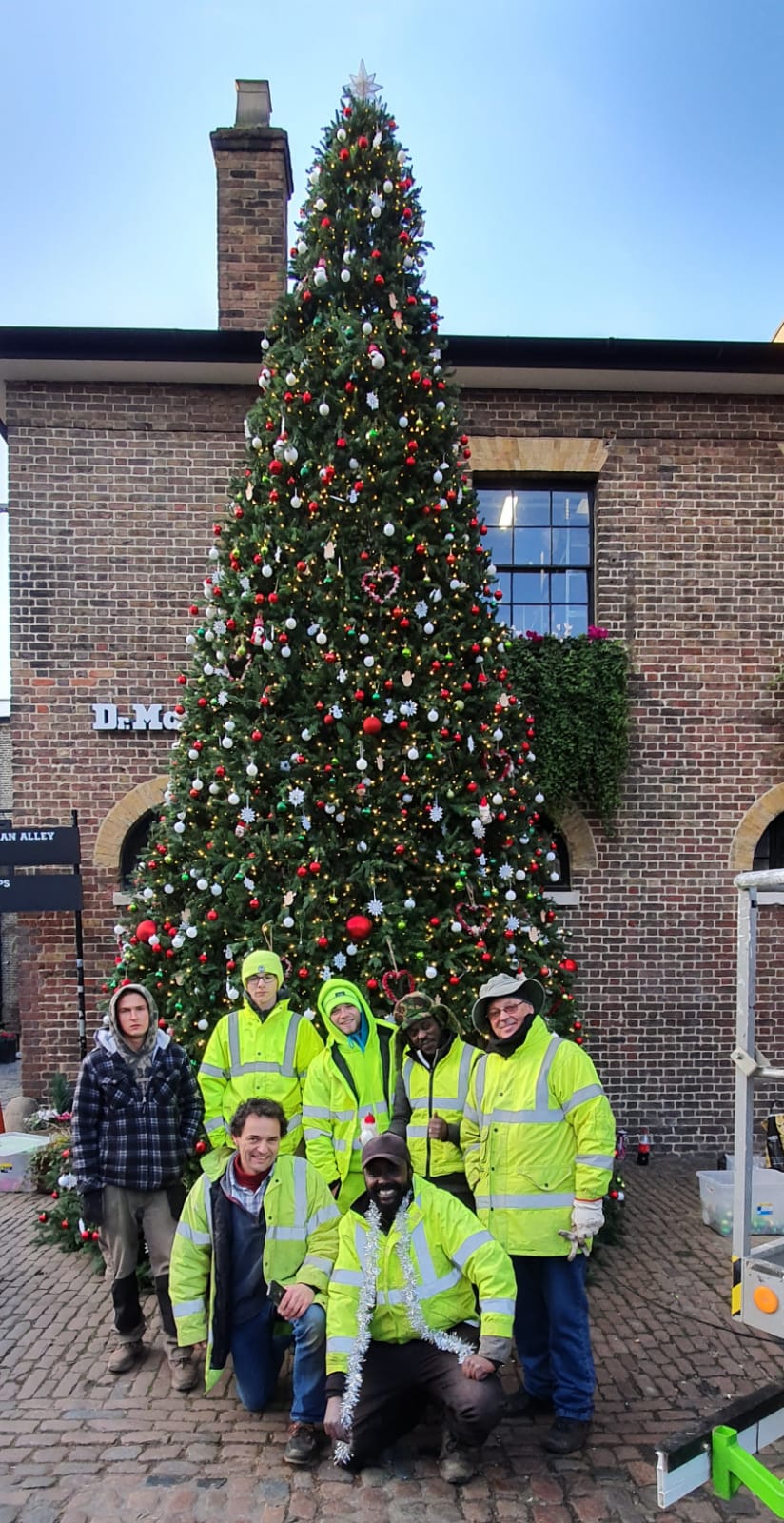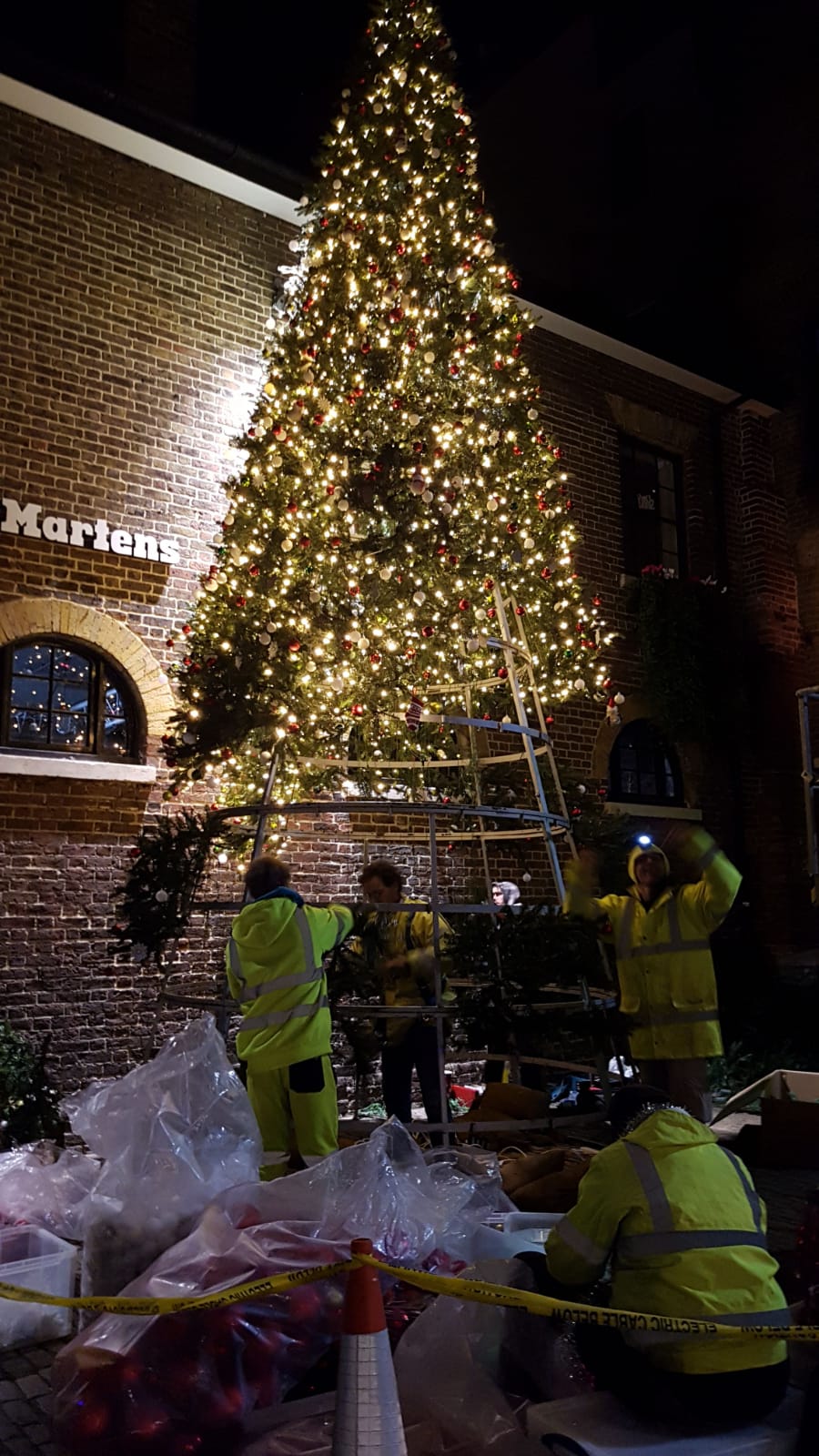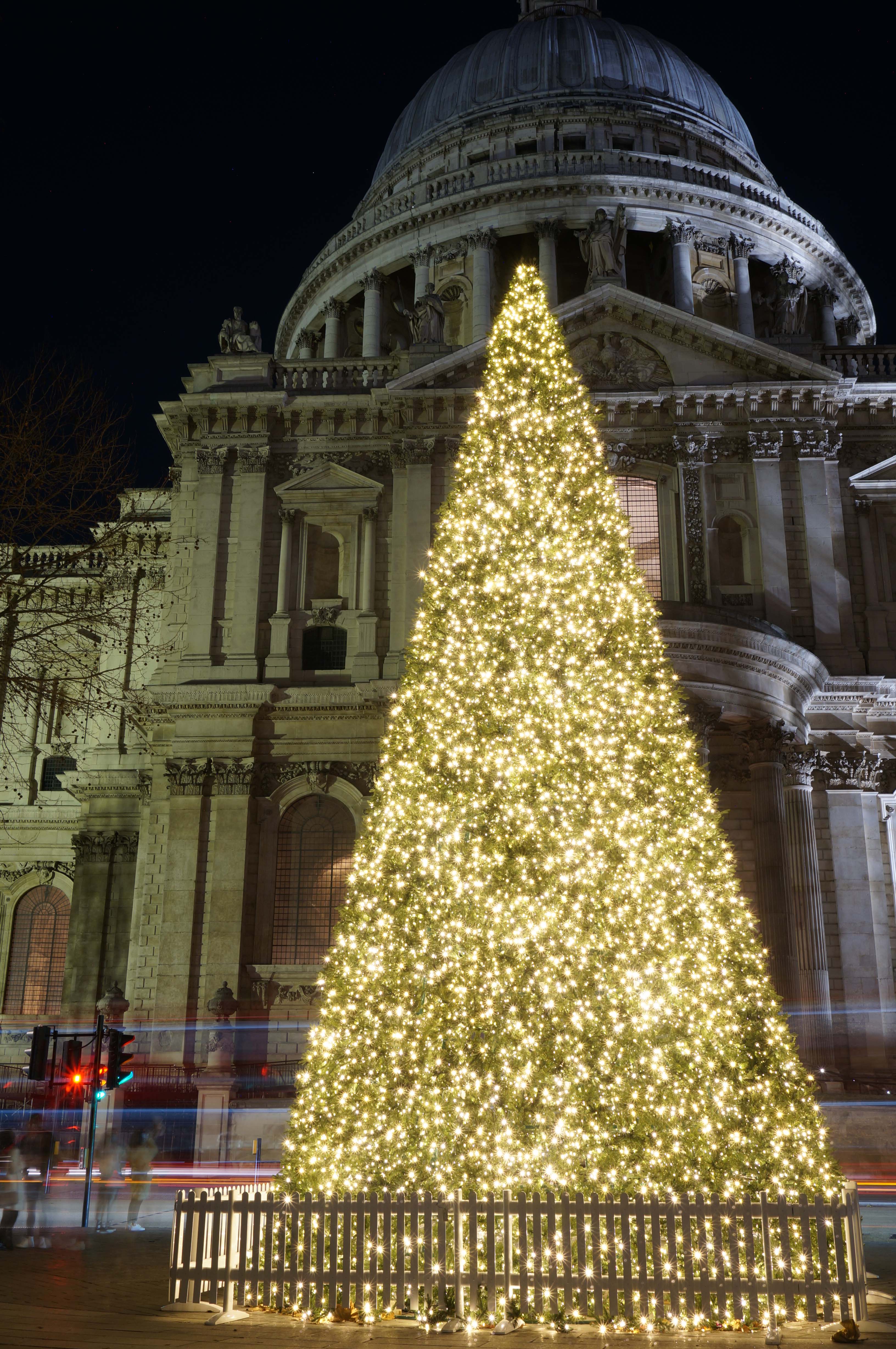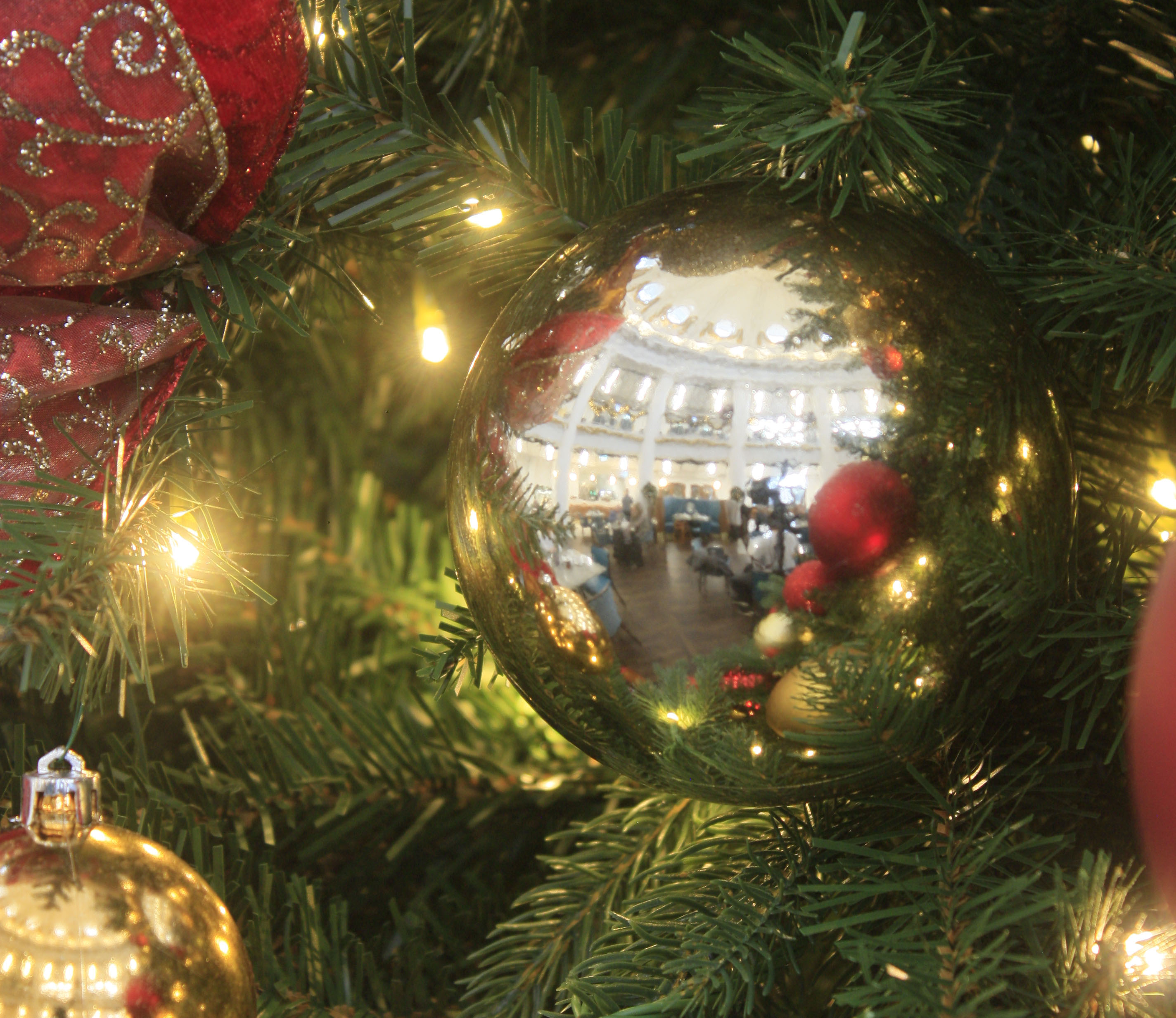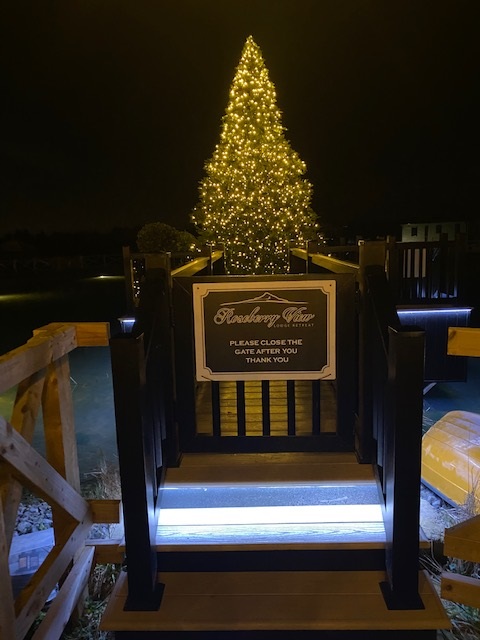 ---
FAQs
Why choose Commercial over Artificial Trees?
Our large commercial Christmas trees are extra sturdy and ideal for outdoor events, as they are built around a framework, rather than a traditional centre pole
---
If I buy a pre-lit tree, are the lights waterproof?
Yes. Only the transformers need to be kept dry. This can be done with the use of an electrical dry box.
---
Can your large Commercial trees be used indoors?
Of course! Our trees have been used in both modern buildings and also buildings of historic importance.
---
How are your giant trees secured to the ground?
There is no requirement for the floor to be drilled, unless you would prefer to do this. Our trees have been designed, so that the framework can be weighted from the inside, using anything heavy, such as sandbags etc. These are then fully hidden by the foliage.
---
What makes your trees suitable for outdoor use?
The foliage used on these trees is a higher grade PVC & PE than that used on regular artificial Christmas Trees. This is UV protected & will also withstand wind and rain.
---
Can the tree be made taller, over time?
Yes! Additional framework and foliage can be added to your tree in future years.
---
How long do your giant trees take to assemble?
The assembly will very much depend on the height of the tree and the number of people involved in the construction. A 4-6 metre tree is quite achievable in about 6 hours with 2-3 people.
---
What happens if the lights get damaged?
Should your lights get damaged, (wire cut) only the branch on where they are located, will go out. The remainder will stay lit. Pre-lit branch sections can be purchased separately, should this occur.
---
Will I need assistance with the construction?
Whilst the framework can be stood on, we would always recommend using a ladder or scissor lift. Your company's health and safety policy should cover any working at height regulations.
© Christmas Tree World. All Rights Reserved