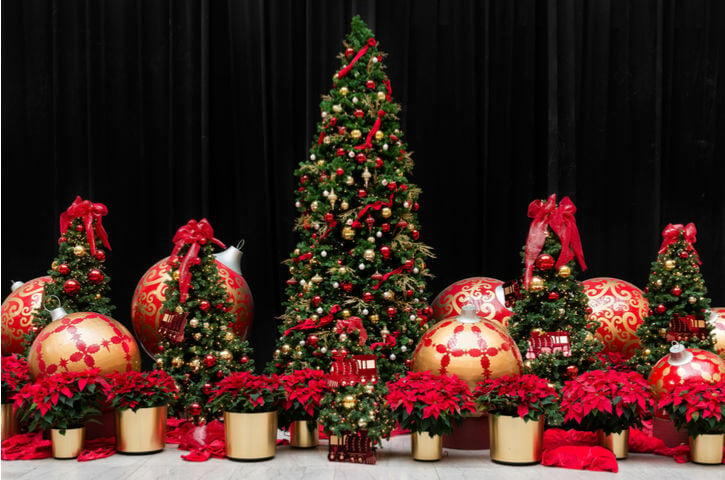 While artificial Christmas trees can be picked up pretty much anywhere, from supermarkets to bargain shops, there are a few important things you need to consider if you want to make a smart investment.
While many artificial Christmas trees on the market are cheap and cheerful, they might not live up to your expectations when you take them home. Luckily, Christmas Tree World is here to offer the highest quality artificial trees that your home will love for years to come!
Why Buy An Artificial Christmas Tree From Christmas Tree World?
Here at Christmas Tree World, we have over 30 years of experience in creating artificial trees that really impress, so we promise you won't be let down.
We design all of our trees ourselves, ensuring they are as unique and beautiful as possible, using a mix of realistic PE and PVC branch tips. With a fantastic array of sizes and styles, we have built up a range that we hope meets all of your needs. We also offer a 10-year guarantee on your tree and speedy free delivery on orders over £30.
The benefits of artificial Christmas trees are plenty. While a real tree will leave your money in the chipper every year, a fake Christmas tree is an investment for years to come, so you need to know you've chosen the right one. And, with plenty of sizes and styles available, finding one that fits your home is easy, and doesn't require traipsing around in the cold to haul one home!
Artificial Christmas Tree Styles...
One of the benefits of an artificial Christmas tree is the many styles and effects available for you to create a look you love. Whether you want a classic looking fir tree or an all-out winter wonderland, take a look at the types of Christmas trees we offer…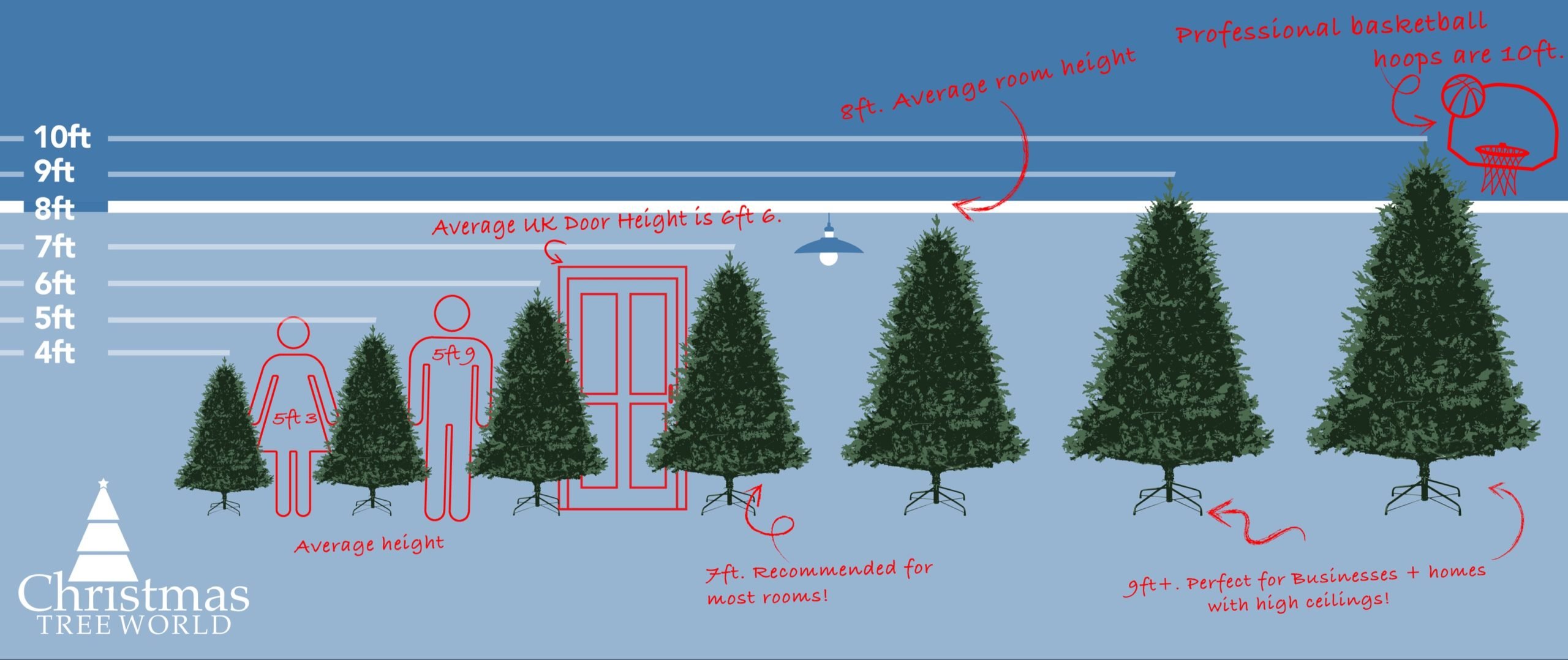 Realistic Christmas Trees
At Christmas Tree World, we pride ourselves on the wonderfully realistic look of our artificial Christmas trees. Our trees use the best natural looking PE tips, filled out by PVC tips for added fullness. If your main concern is finding a tree that looks like the real thing, then we recommend looking at our range of realistic Christmas trees first.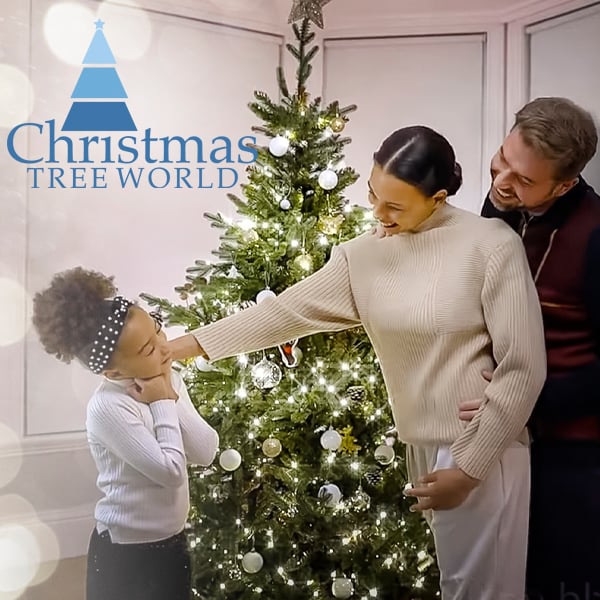 Pre Lit Christmas Trees
A pre lit Christmas tree is the ideal time-saver. If you quickly tire of stringing up Christmas tree lights, or have never mastered the art of arranging your display, then this is the option for you. Simply remove your tree from the box, assemble it and plug it in to have an instantly professional looking tree ready to impress in your home!
All of our pre lit artificial Christmas trees feature high quality LED lights - find out which colour Christmas lights you should buy for your artificial Christmas tree.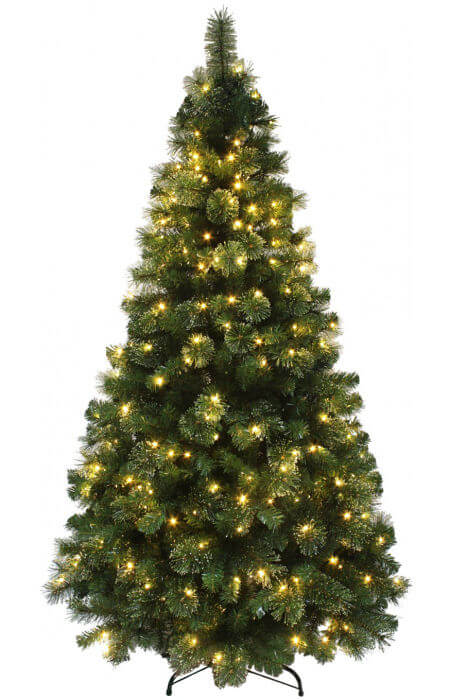 Snowy Christmas Trees
If you have your fingers crossed for a white Christmas every year, a flocked tree may be for you. Bring that sense of enchantment that only frost flecked trees can bring with our snow effect artificial Christmas trees. Whether you want branches laden with snow or just a light dusting of frost, a flocked tree can create a striking effect. We also feature pre lit options to set your faux snow off with a sparkle.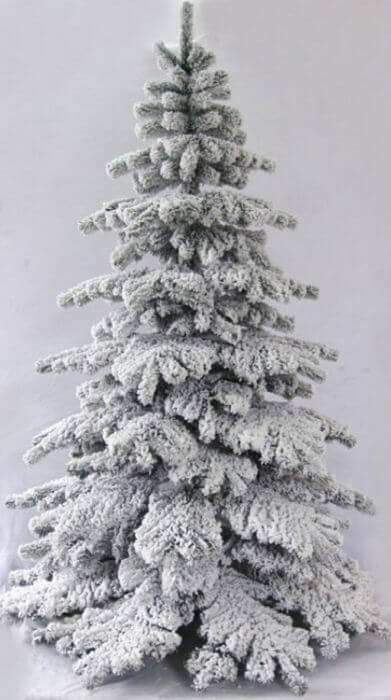 Slim Christmas Trees
This is the perfect space saving tree. If you have a smaller size room, you don't necessarily have to sacrifice on height; a slim tree is a compact solution that allows you to make the most of your room size. It also offers a more modern take on the Christmas tree silhouette so even if you have plenty of room to play with, a slim Christmas tree is a great way to create a more contemporary look.
If you are really pressed, you could also consider a half Christmas tree. With one flat side for placing against the wall, you can have the illusion of a full and bushy tree while only taking up half the space! Find out more about Christmas trees for small spaces.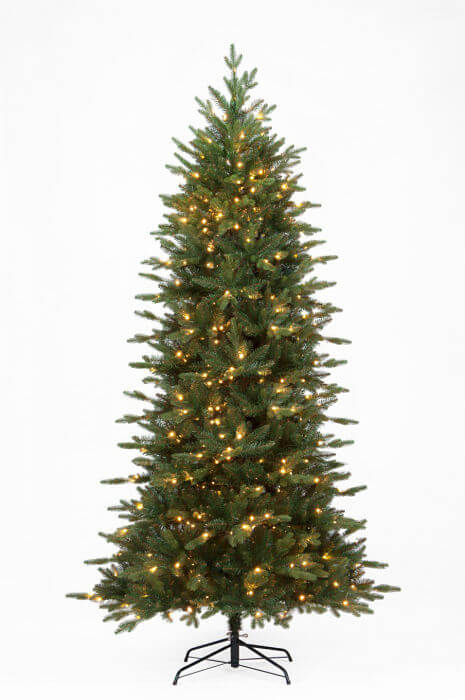 Bottle Brush Christmas Trees
A bottle brush Christmas tree is indeed how it sounds! Each of the branches resembles a bottle brush, making for exceptionally full looking foliage. If you want your artificial tree looking lush and full of life, these are a great pick. We also have snow effects and pre lit bottle brush Christmas trees available, too, so your options aren't limited.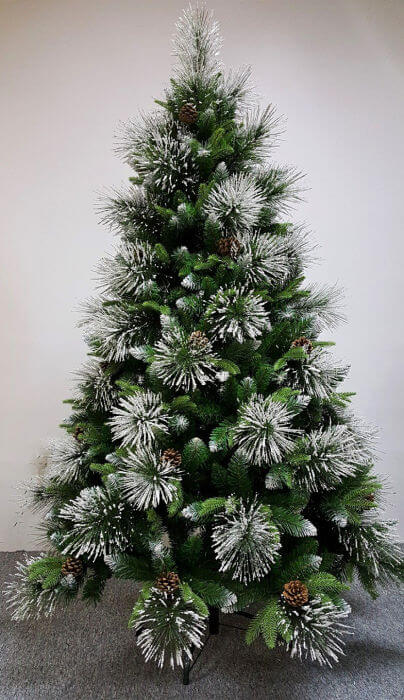 Artificial Christmas Tree for Outdoors
Do you want to bring some Christmas cheer to your garden? Our LED blossom trees make a wonderful way to add an ambient glow to your outdoor areas. Choose from a range of colours, styles and sizes to suit your needs and enjoy the bright and efficient illumination of the LED lights! You can also choose from a range of outdoor Christmas trees specifically designed for use outside in your garden.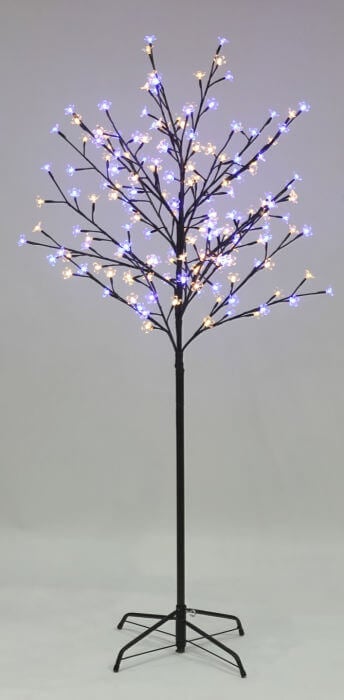 Black and White Christmas Trees
Are you not one for tradition? If you would rather create a modern Christmas tree this year, why not give a black or white artificial Christmas tree a go? Paired with contrasting Christmas baubles, one of these unconventional looking trees can leave a lasting impression, whether you want a bold minimalist design or just want to try something new!
If you're looking for inspiration, check out our guide on how to decorate a white Chrismas tree.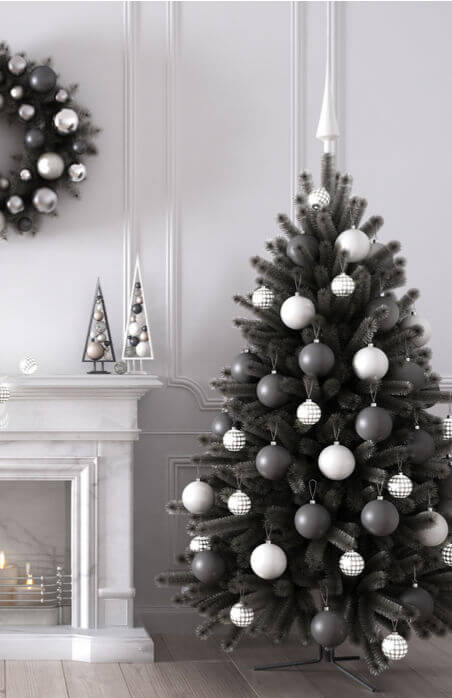 Best Bushy Christmas Trees| Best Fibre Optic Christmas Trees | Best Large Christmas Trees | Best Office Christmas Trees | Best Pre Lit Christmas Trees | Best Slim Artificial Christmas Trees | Best Small Artificial Christmas Trees | Best Snowy and Frosted Christmas Trees | Best Tabletop Christmas Trees
Artificial Christmas Tree Storage
When the festive period comes to an end, you need to make sure you have a Christmas tree storage bag that protects your tree for next year. Add one of our Christmas tree bags to your shopping list to ensure it is kept clean, dry and damage free wherever you store it. It's also good to think ahead, and store it as you hope you will find it when next Christmas rolls around!
See our full range of artificial Christmas trees in an array of styles and sizes:
Remember, we also sell Christmas tree lights and Christmas decorations, so don't forget to take a look before you checkout!
Time For More? Read on...
Artificial Vs Real Christmas Trees: Which Will Save You The Most Money? | Best Fibre Optic Trees For Bay Windows | Christmas Tree Sizes: Choosing the Right Christmas Tree for Your Home | How safe are artificial Christmas trees? | How To Decorate Your Christmas Tree According To Science | Christmas Tree Decoration Colour Guide