You may think that some people have far too much time on their hands making gifs and memes, yet most of us still look at them anyway and have a good chuckle. We've compiled some of the best Christmas memes and gifs the internet has to offer so you can while away the time over the festive period if you're sick of what's on TV.
1. Sassy Christmas cat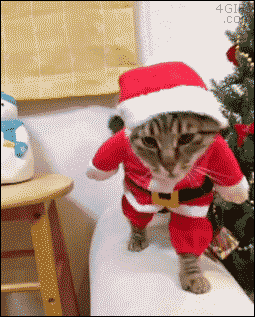 What sass this little fellow has. Strutting around like it owns Christmas. Such confidence.
2. A wreath of franklins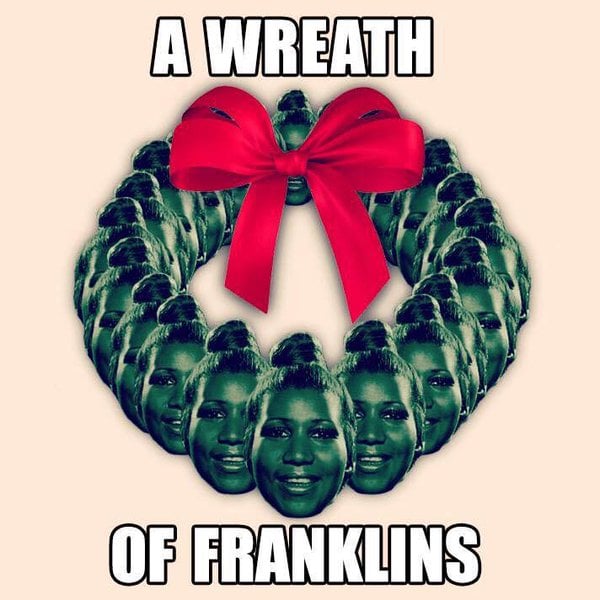 So Aretha Franklin might not traditionally be the most festive of singers but it's an excuse to post this excellent Christmas pun. For those with a Christmas pun malfunction, 'Aretha Franklin' = 'A wreath of Franklins' ;))
3. Poor Batman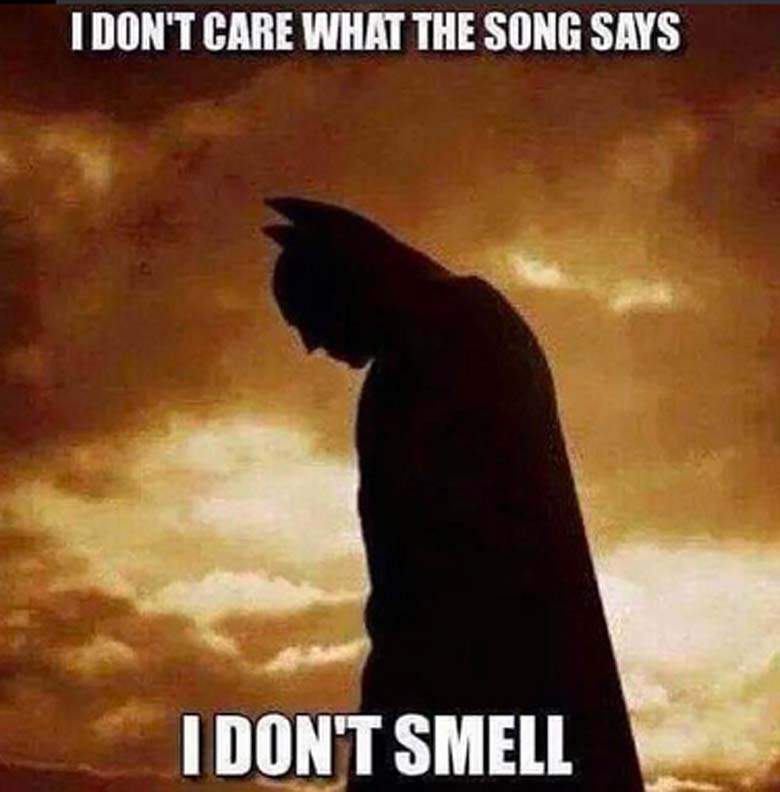 We all know the song:
Jingle bells, Batman smells, Robin flew away, the Batmobile lost its wheel on the motorway
In fact, most kids probably know the Batman version better than the original, but did we ever stop to think how it might make Bruce Wayne and his vigilante alter ego feel?
4. Haters Gonna Hate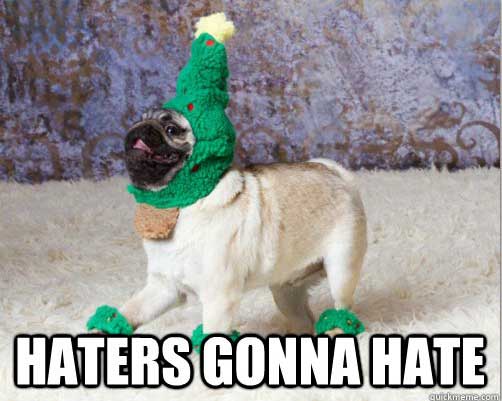 Do Christmas like nobody's watching this festive season.
5. A familiar Christmas Day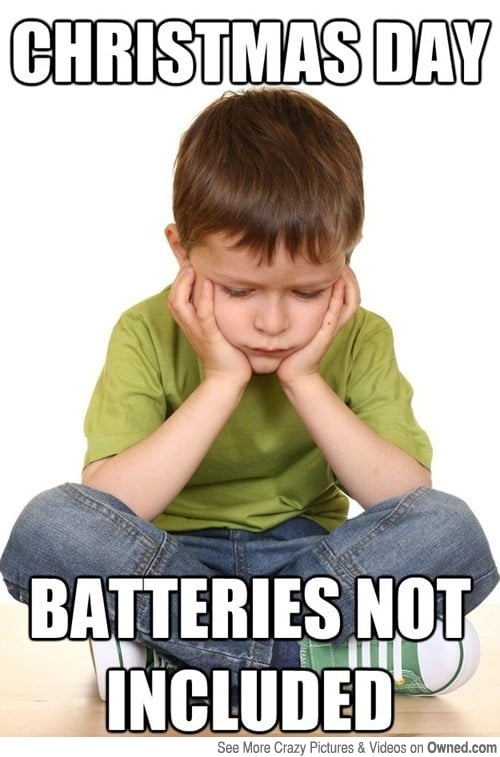 A sight that all parents have had to deal with at some point. You buy an all-singing-all-dancing piece of kit and then forget the batteries. Devastation.
6. It wasn't me!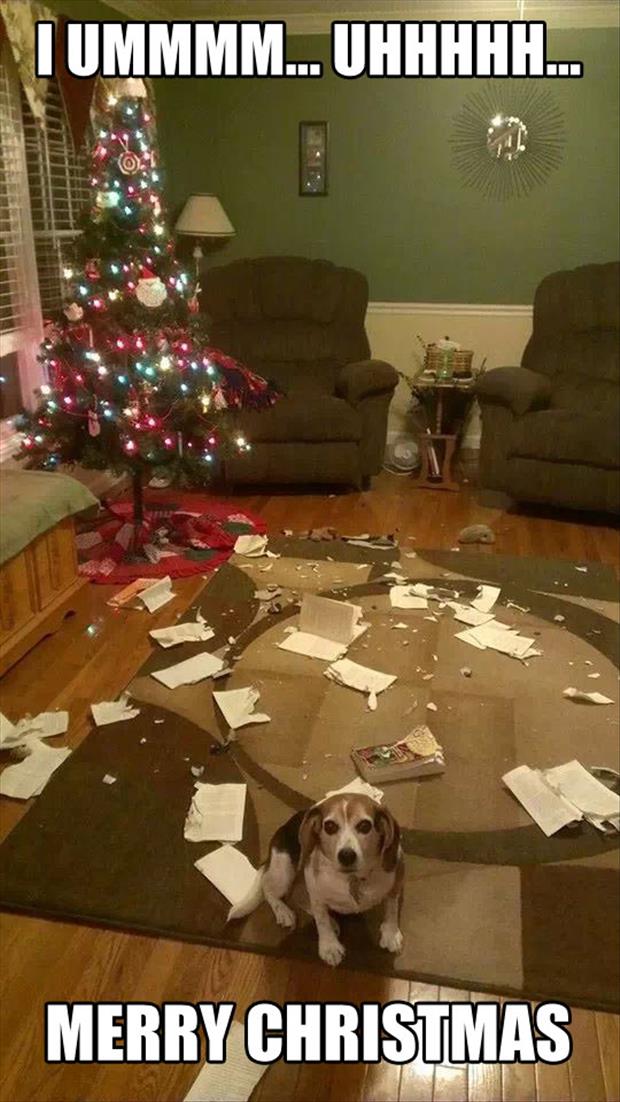 The abject look of horror in this poor dog's eyes. Something that many pet owners will be able to relate to over Christmas, we're sure.
7. Christmas overload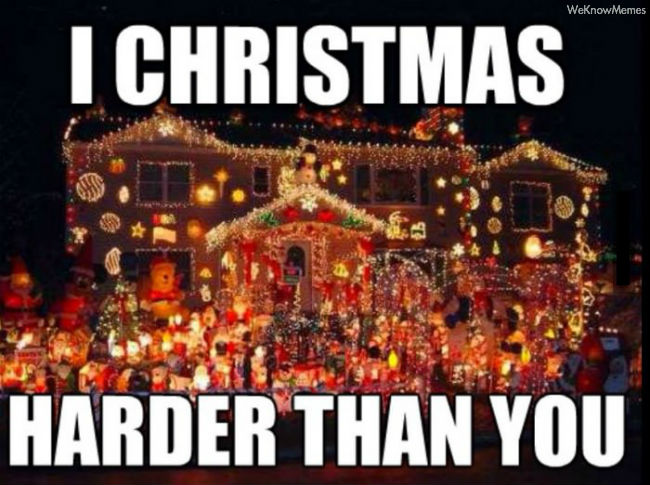 For some, Christmas is a competition; a time to prove that you're more festive than anyone else, and we can't help but think that's what's happened with this house. Unless it's for charity; in which case, well done.
8. Getting in the Christmas spirit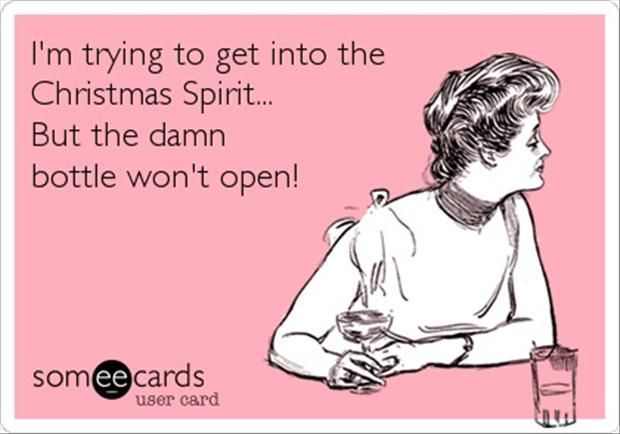 Sometimes Christmas can be a little on the stressful side and we need just a little helping hand to get through it all.
9. Goodbye ornaments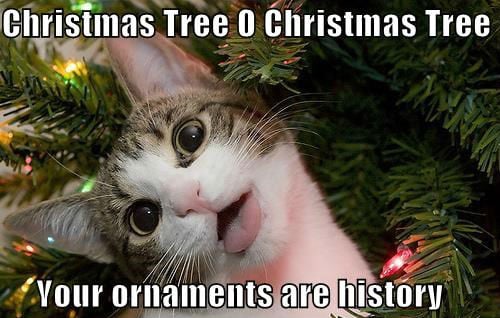 Anyone who has a cat will know that there's no point in having baubles or any other low-hanging Christmas decorations as they'll soon end up on the floor and/or broken.
10. Hello, Buddy the Elf, what's your favourite colour?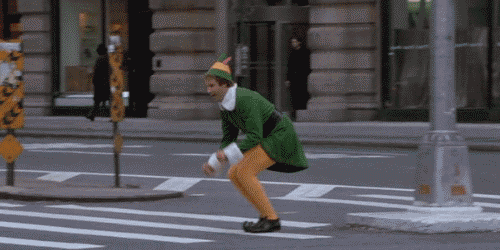 Elf has now become a Christmas staple in many households, and there's something in all of us that loves Buddy's innocent nature.
11. Tree or Gaga?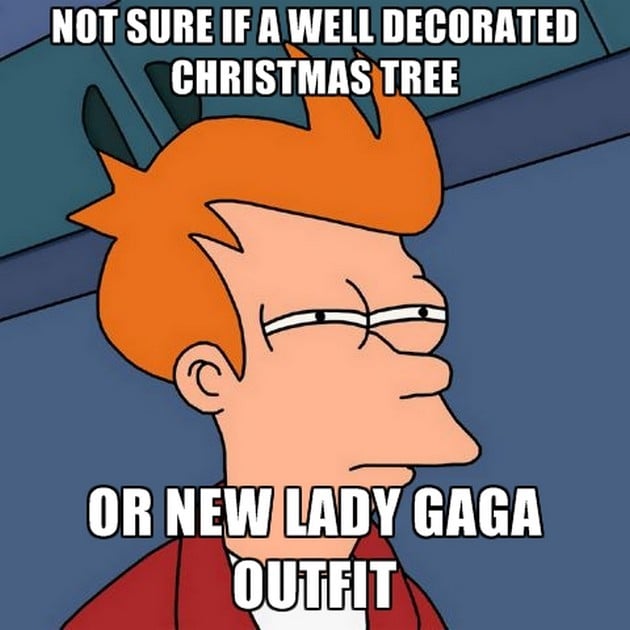 Hopefully it's the former and you don't get the fright of your life when Lady Gaga suddenly comes to life in the corner of your living room.
12. Have a grumpy Christmas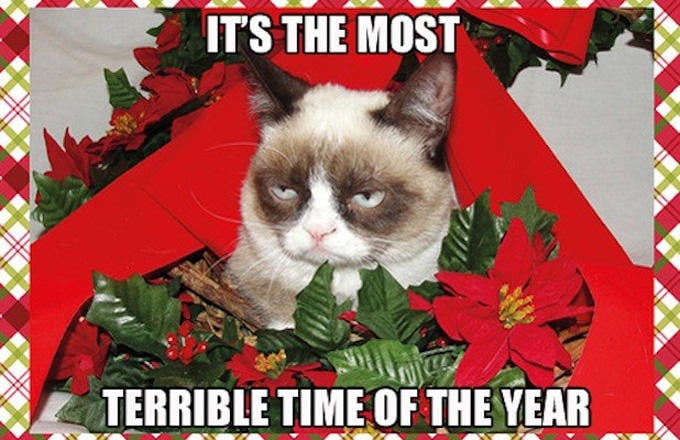 Everyone's favourite miserable moggy is predictably glum about the whole festive season and that's why we love her.
13. Hipster Santa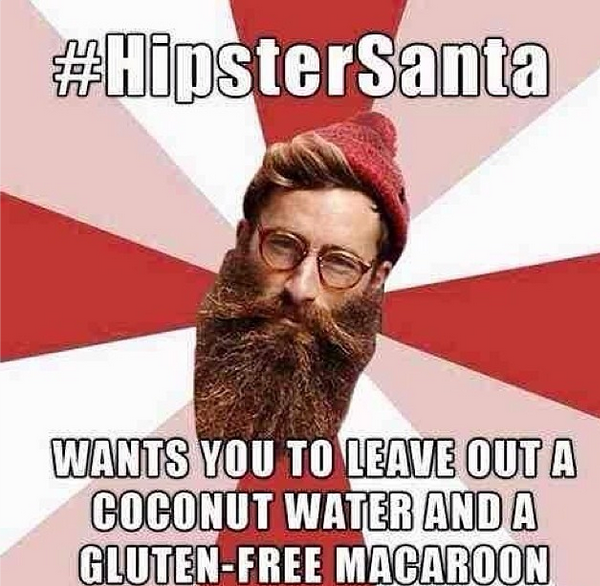 Well Santa's beard and hat are already quite hipster but we imagine he'll also turn up on a fixie sleigh listening to Christmas songs that you won't have heard of.
14. Santa's been watching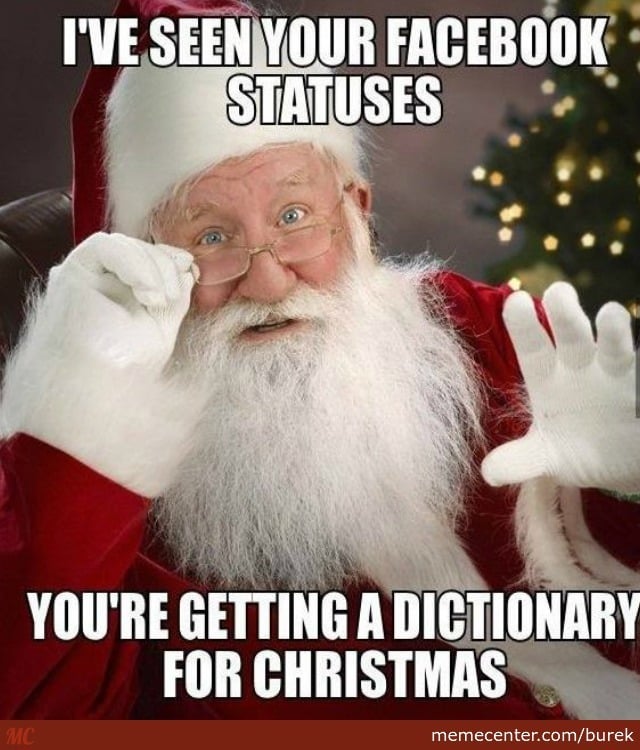 We all know someone this applies to, don't we? And if you don't know someone, then chances are you are that person.
15. Christmas!!!!!!!!!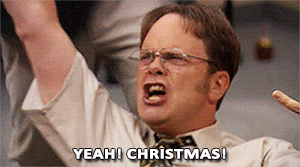 Dwight from the American version of The Office knows where it's at.
16. Santa judges you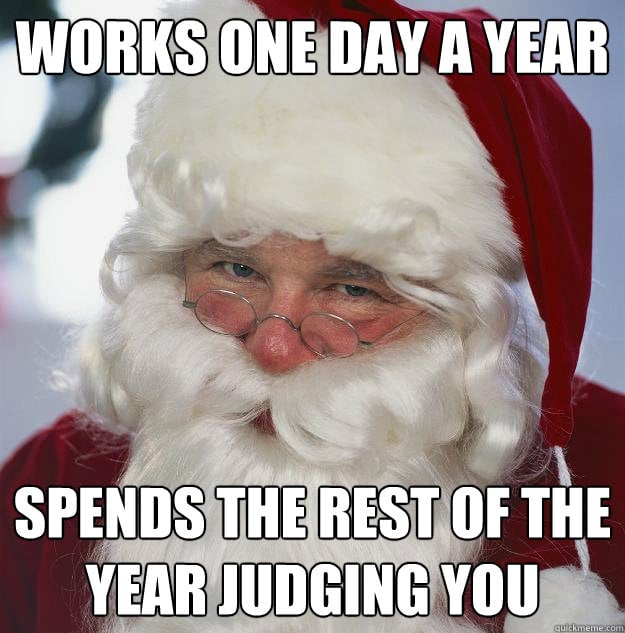 When you think about it, is Santa really all he's made out to be? Of course he is; he brings us presents!
17. Over she goes
This poor little girl, although there is something funny about a Christmas tree falling over.
18. Over she goes x100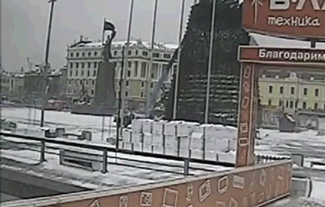 The previous gif may be unfortunate, but it has nothing on this monster of a tree.
19. Dreaming of a white Christmas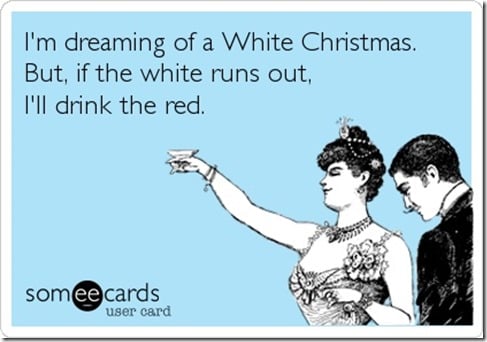 Best have a few bottles of each in the house just in case.
20. Tree-Rex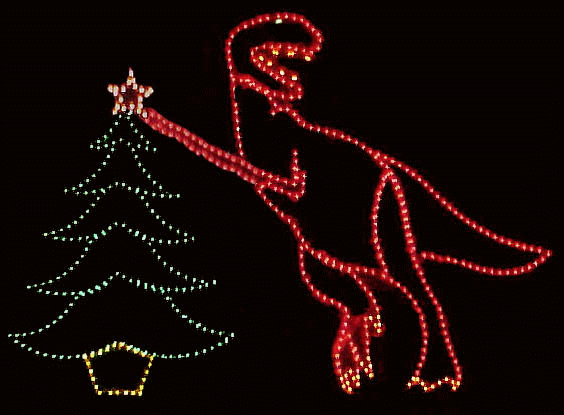 Known for having comically small arms, the T-rex always misses out putting the star on top of the tree. Not this time.
We hope you enjoyed this plethora of Christmas memes and gifs. Merry Christmas!