Christmas is the best time of the year.
There. We said it.
We love it because absolutely anybody can get stuck in; whether you like to go big with the brightest lights and most garish Christmas jumpers, or prefer the humble warmth of togetherness during the winter months, we know the feeling.
To get you in the mood for the Christmas season, why not look at our range of small artificial Christmas trees? Ideal for table-top decorations and to sit in the nooks of small rooms, our 3ft Christmas trees and 4ft artificial trees prove it's the little things in life that really do make all the difference.
Here are our favourite small artificial trees for Christmas 2017.
3ft Woodland Pine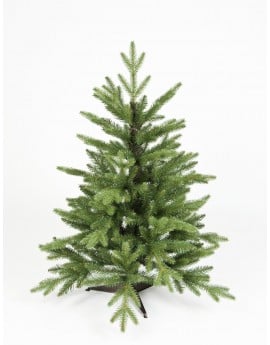 Our Woodland Pine range is one for those who simply adore the outdoors.
Christmas Tree World customers love this range for its realistic pine trees; with its perfect mix of PE & PVC branch tips and two-tone green colour, our Woodlands demand your guests' attention.
Boasting an impressive 382 branches and at 63cm diameter, our 3ft Woodland Pine might be small, but they sure are full of heart.
4ft Snowy Scots Pine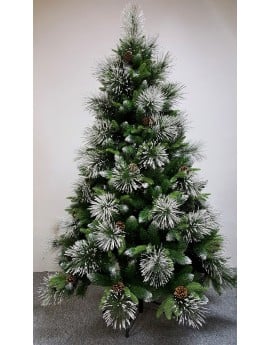 If you can't think of anything more gorgeous than a beautiful snowy day, then look no further than our 4ft Snowy Scots Pine trees.
A thin blanket of snow rests atop our Snowy Scots, providing a fetching ambient glow from the moonlight. Not only do they look realistic from afar, they're also fantastic up-close; expect your guests to marvel at this tree's delicate branch tips – all 298 of them!
Bushy and full of character, our 4ft Snowy Scots is 68cm in diameter and combines PE/PVC branches with large bottle brush tips. Traditional with an extra hint of opulence – divine!
4ft Arbor Grande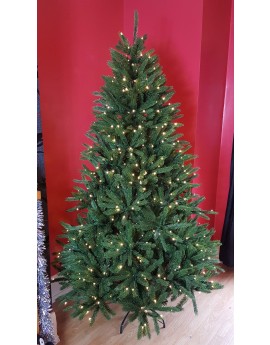 Our 4ft Arbor Grande artificial Christmas tree is grand in name, and – despite being just 4ft tall – is certainly grand in nature.
This is one of our most realistic Arbors, with 447 branch tips and 72cm in diameter.
Elegant and with a gorgeous subtle look, it really is impossible to spot the difference between this and a real tree. Add some multifunctioning LED lights and see how much warmth your small Christmas tree brings to chilly evenings.
Don't forget, many of our trees come in multiple sizes, ranging from 3ft up to a whopping 20ft. Browse all our artificial Christmas trees and show us how you've styled yours on our Facebook and Twitter pages!