There's absolutely no need to downsize your festive spirit just because the amount of space you have to play with is limited. Our space-saving Christmas trees can spread that festive spirit to even the smallest of corners.
We understand that in a small living space, every square inch of space is precious. Here at Christmas Tree World we have a wide range of smaller artificial trees ranging in size from tabletop, up to 3 and 5 feet tall. They're all still packing in a lot of festive punch and are perfect for nestling into the nooks of a small room.
If you're struggling to decide where best to position your Christmas tree or wondering if you have the space at all, start by measuring your space using a tape measure and sketching your room out roughly on paper, marking out where your furniture is, where plug sockets are available and where any obstructions may be. You will then be able to have a better idea of where your tree will fit best and the diameter width you can allow for.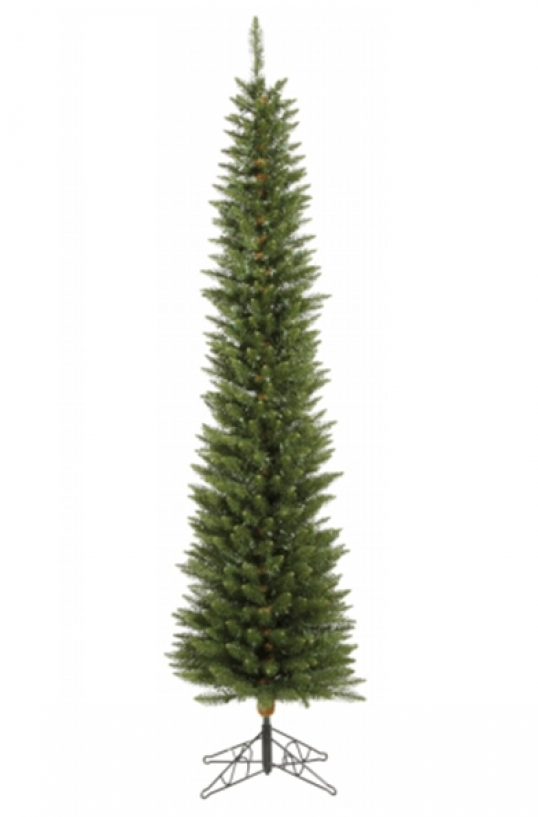 If your room has the height but lacks width, avoid cramping your living space further. Our pencil thin, 4ft Slim Italian Cypress Tree is not only practical, but it's also a stylish choice that can be adorned with smaller decorations and accessories.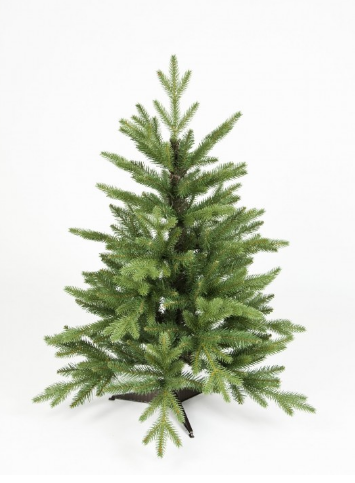 Alternatively, if you're not as conscious of width, a traditional Woodland Pine Tree is a fantastic option. With lifelike PVC needles and a small base span, this traditional tree can transform any space into an instant Christmas haven.
You may choose to add a little Christmas accent to your home with a table top tree. Our 50cm Fibre Optic Tinsel Tree is the ideal option if plug sockets are sparse and you don't have the room to store Christmas decorations. Made from a mix of tinsel and PVC needles, this tree looks festive when switched on or off.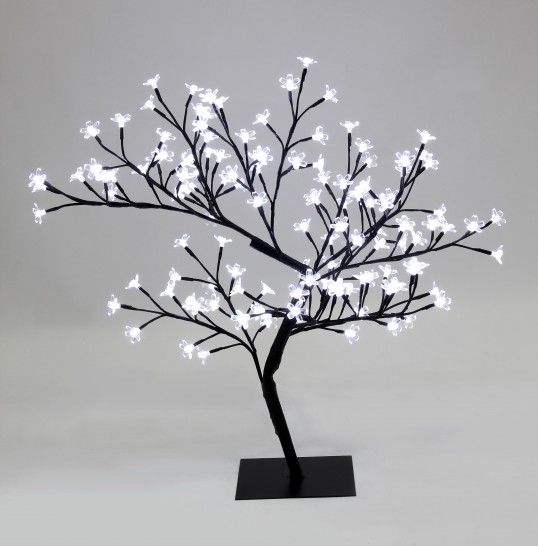 For a more abstract take on the traditional Christmas tree, our Blossom Trees are available in a range of sizes and are perfect for adding a Christmassy glow to your home if a larger tree isn't feasible in the space you have to play with. We have both stand up and tabletop variants to add a modern twist to your Christmas decorations.
When it comes to Christmas trees, size really doesn't matter and whichever tree you decide is right for your smaller space there are plenty of ways to decorate it to ensure maximum festivity eludes your room.
Alternatively, you can use cheery lighting, wreaths and tinsel to create a festive feel in your home even if a Christmas tree isn't a viable option.
What is your best space saving tip at Christmas time?
Leave a comment below or tweet us @xmastreeworld