FELICITY CLIFTON
A more modern style from traditional green varieties, white Christmas trees have soared in popularity over the years. But, as with anything you want to show off, it's worth knowing some tricks of the trade before you get stuck in!
Here, our wonderful customer Felicity shows us how she gets creative with her 7ft Bianca Pine. We're talking expert help on how to tweak white branches to establishing a festive theme for her centrepiece.
Note: While the advice is tailored to a 7ft Bianca Pine, many of the instructions can be followed for any of the trees in our Christmas tree shop.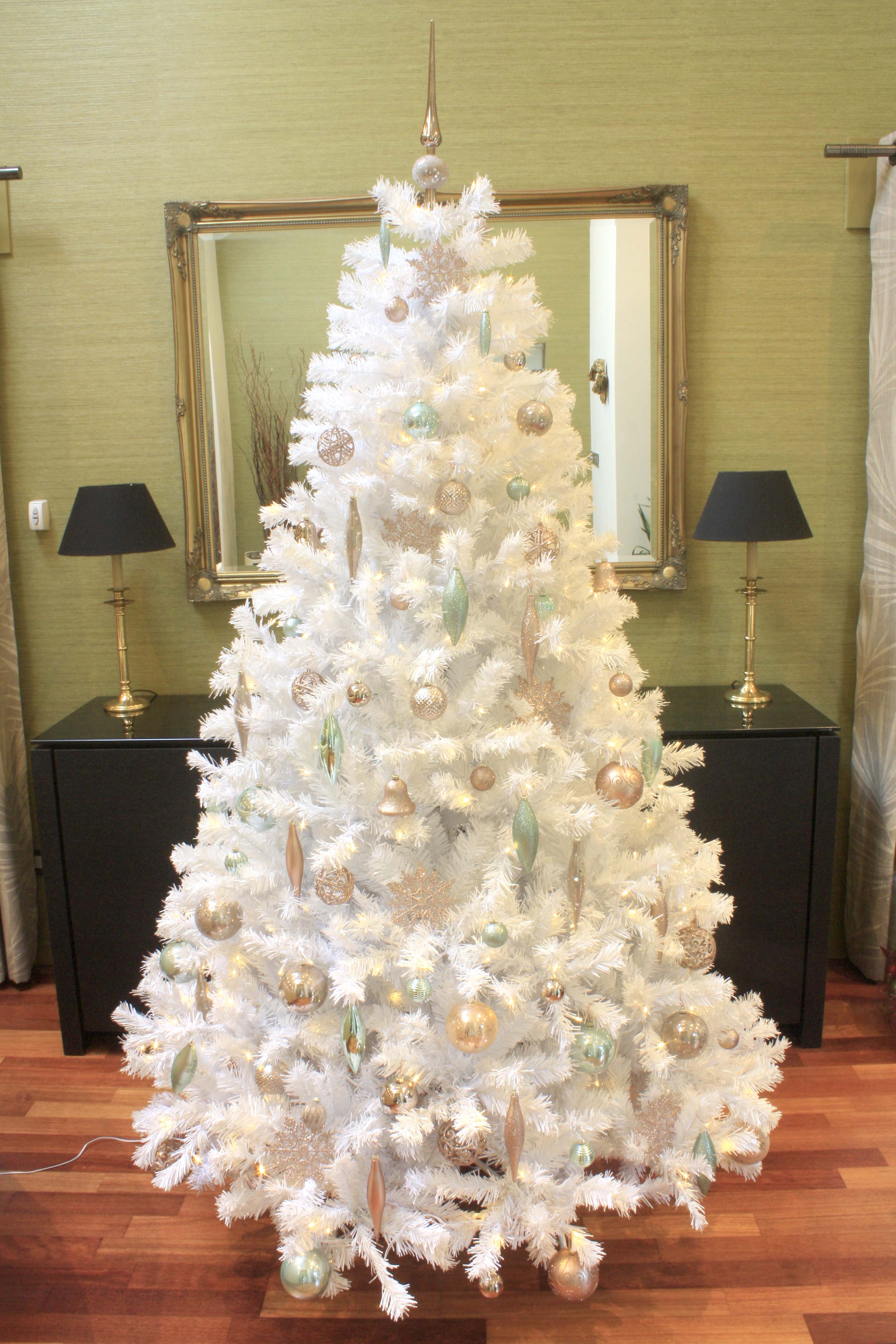 How to Fluff Branches on a White Christmas Tree
Take a look at this short video from Felicity as she shows you her tips on how to fluff and tweak the branches on her 7ft Bianca Pine Christmas tree.
Her top tip? Pull all your branches apart and push your interior ones backward to fill all the gaps!
Easiest Way to Light a White Christmas Tree
Here, Felicity and her mum share their super easy tip on how to add lights to a white Christmas tree. All you need are some good quality LEDs and you're set!
Want to explore more of our trees? Just take a look at our full artificial Christmas tree shop or sample some more 7ft Xmas trees and white Christmas trees in our specific size and style pages.
For more festive inspiration, check out these tree tutorials: