KERRY AND KEALAN BARRETT
Take a look at the fab collection of videos from two of our fantastic customers, Kerry and Kealan.
Here, they show you how they make their 7ft Arbor Ultima Christmas tree picture-perfect!
These helpful videos take you through what to expect from a Christmas Tree World tree, along with how to assemble and tweak your branches.
They also provide some super helpful top tips on how to decorate and string Christmas lights on your artificial Xmas tree without any fuss!
(If you like the decorations in the video, they're ours!)
Note: While the advice is tailored to a 7ft Arbor Ultima tree, many of the instructions can be followed for any of the trees in our Christmas tree shop.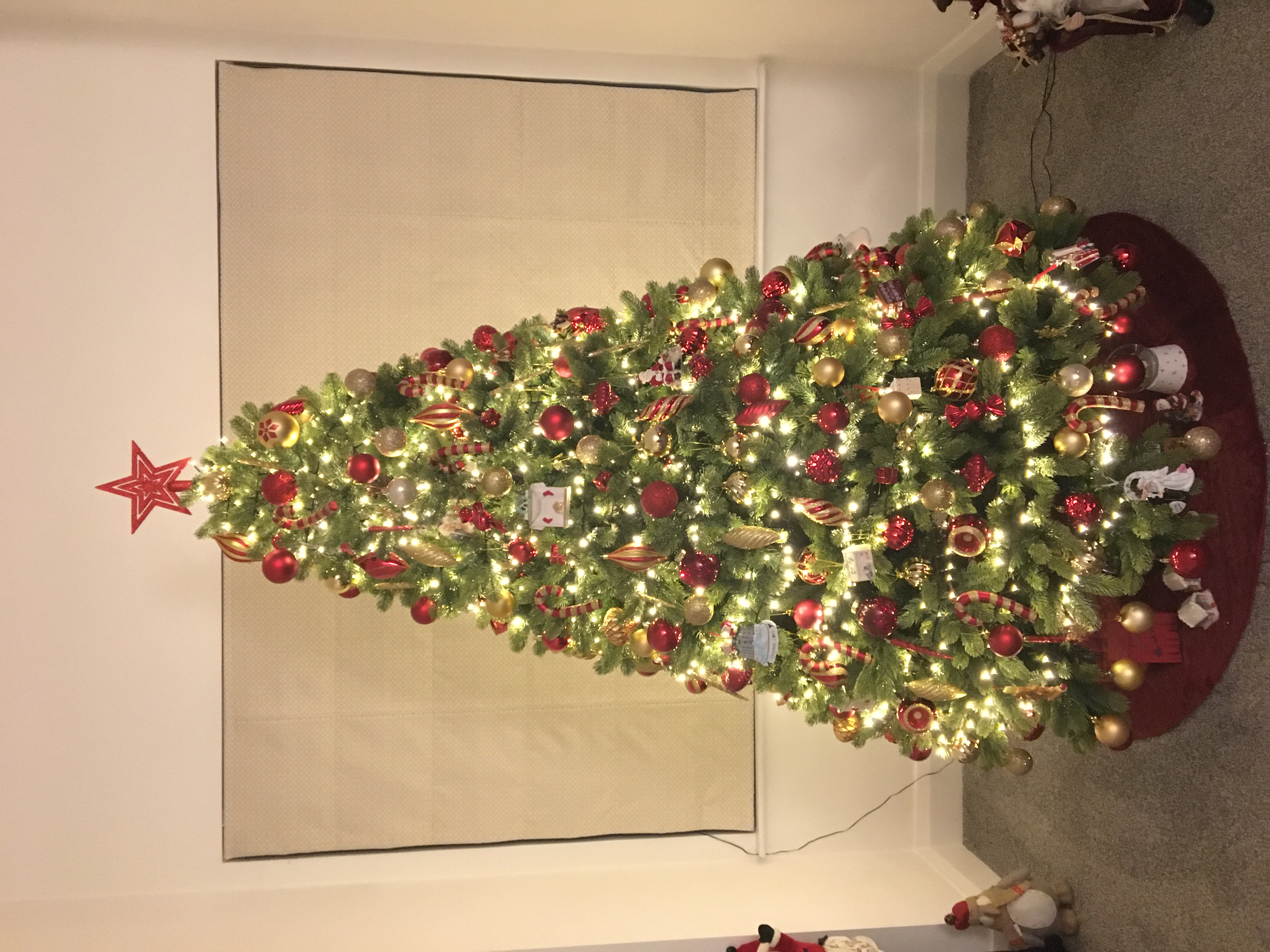 How to assemble your Arbor Ultima Xmas tree
Here, Kerry takes you through what to expect when you unbox your Christmas Tree World tree.
In this video, she covers how the tree arrives as well as some of the top reasons she chose the Arbor Ultima tree!
How to tweak the branches on an Arbor Ultima tree
Kealan shows you what it takes to get that full and bushy foliage as shown in the featured image.
Yes, it's the most time-consuming aspect of tree assembly, but as Kealan says, it's definitely worth it!
He even runs through how to make tweaking that bit simpler, thanks to the colour-coded branches on our artificial trees.
How to string lights on your Arbor Ultima tree
Kerry and Kealan have some fab tips for you here.
From how to store your lights away so they don't get tangled to factoring in where your plug socket is (an oft-missed but very important tip!), there is plenty of sage advice in this video for you to take away this Christmas.
Want to explore more of our trees? Just take a look at our full artificial Christmas tree shop or sample some more 7ft Xmas trees and green Christmas trees in our specific size and style pages.
For more festive inspiration, check out these tree tutorials: