NATALIE ALEXANDER
Is there anything worse than a gappy, poorly decorated slim Xmas tree? No. There isn't.
Luckily, our fantastic customer Natalie has decided to show us all how to do more with a slim Christmas tree.
This includes working with the branches on her 8ft Ultra Slim Mixed Pine to ensure a full and bushy finish – but still retaining that stylish narrow silhouette!
There is even some advice in here for those who are positioning their half Christmas tree in a corner or against a wall.
Note: While the advice is tailored to a 8ft Ultra Slim Mixed Pine, many of the instructions can be followed for any of the trees in our Christmas tree shop.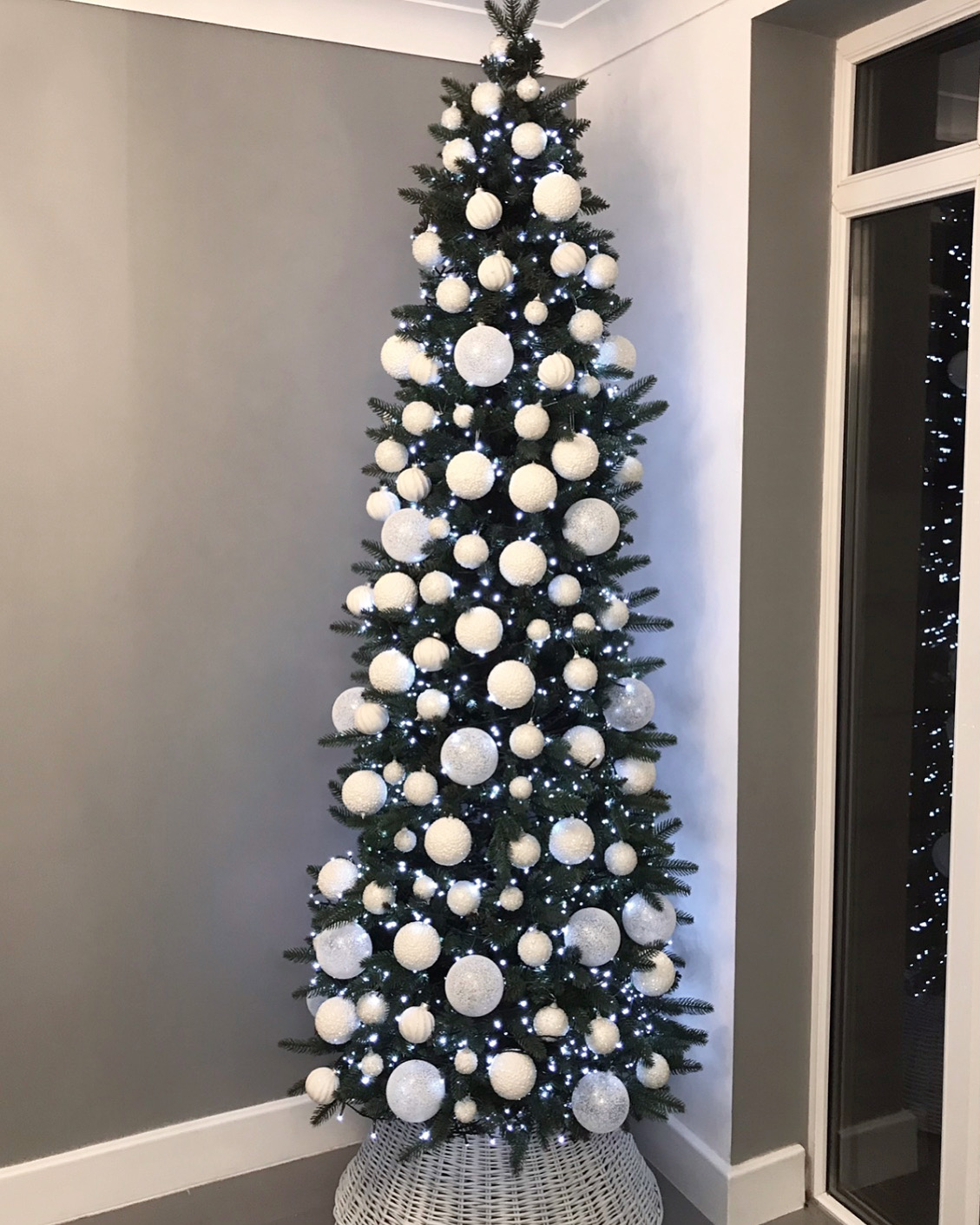 How to fluff a slim Christmas tree
Take a look at this short video from one of our lovely customers, Natalie Alexander, as she shows you her tips on how to fluff and tweak the branches on her 8ft Ultra Slim Mixed Pine Christmas tree.
Her top tip? Take your time! The extra effort seriously pays off.
Easiest Way to Light and decorate a Slim Christmas Tree
Here, Natalie shares her super easy tip on how to add lights and baubles to a Slim Christmas tree.
Want to explore more of our trees? Just take a look at our full artificial Christmas tree shop or sample some more 8ft Xmas trees and slim Christmas trees in our specific size and style pages.
For more festive inspiration, check out these tree tutorials: