DAVID LAWSON
David Lawson first wowed us with his pictures of our 8ft Pre-lit Ultra Mountain Pine back in 2019, when he uploaded his photographs onto our Facebook page.
Come 2020, and he came to us wanting to add a slimmer tree into the mix. This, he said, should fill a corner space in his apartment, but that it should also be as realistic as the tree he'd had the previous year.
With this in mind, we recommended that the best tree for his requirements was the Ultra Slim Mixed Pine, which David again opted to take the 8ft version, due to the high ceiling in his apartment.
We were confident that David would get the tree looking good, due to his efforts the previous year, but how would he cope with a tree that was almost only half as wide as the Ultra Mountain Pine and with only half the number of branch tips?
Note: While the advice is tailored to a 8ft Ultra Slim Mixed Pine tree, many of the instructions can be followed for any of the trees in our Christmas tree shop .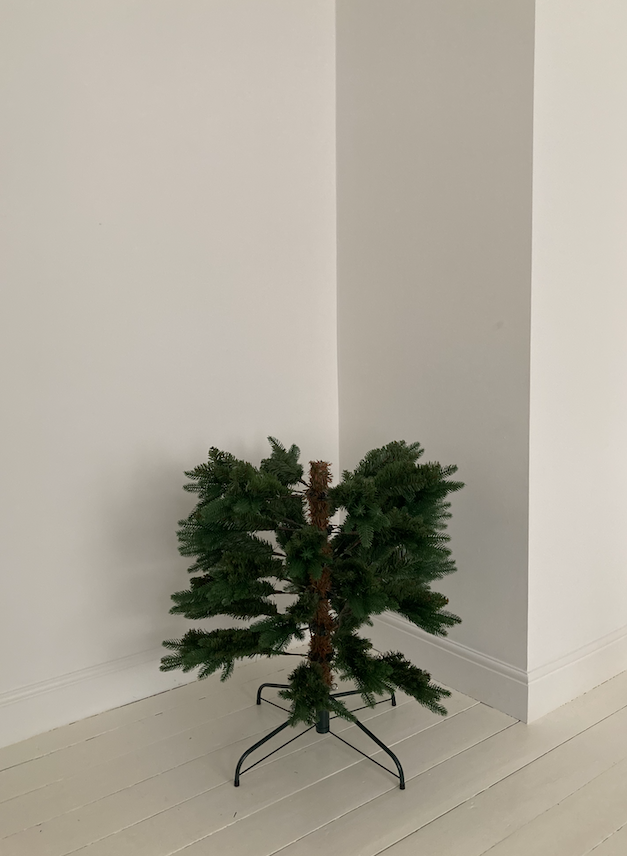 How to choose the right spot for a slim tree
Firstly, David secured the bottom section of the tree into the stand and took it over to his chosen corner. This was a sensible start.
Guiding his positioning according to the widest part of the tree meant he was able to judge exactly how far away from the walls he would have to position the stand.
He then pulled the hinged branches down so that he could see the walls through the branches, as he had not yet started on the branch fluffing process.
Some people prefer to fluff the branches on each section of the tree before the next section goes on. However, David put the sections together prior to fluffing the branches, to see his tree in its entirety.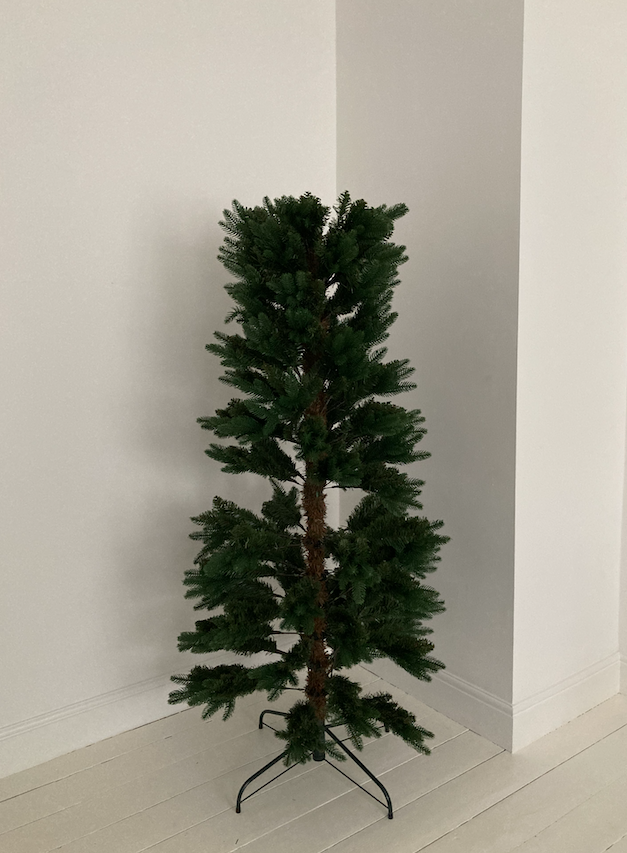 Recognising where the gaps are
It initially looks as though there is a big gap between the layers of branches in this picture.
Don't worry, this is not David's styling methods - it is simply because the Christmas tree has been tightly packed into its delivery box to ensure a secure and eco-friendly transit.
He remedied the gaps by bringing each layer closer together and fluffing each individual branch for maximum bushiness.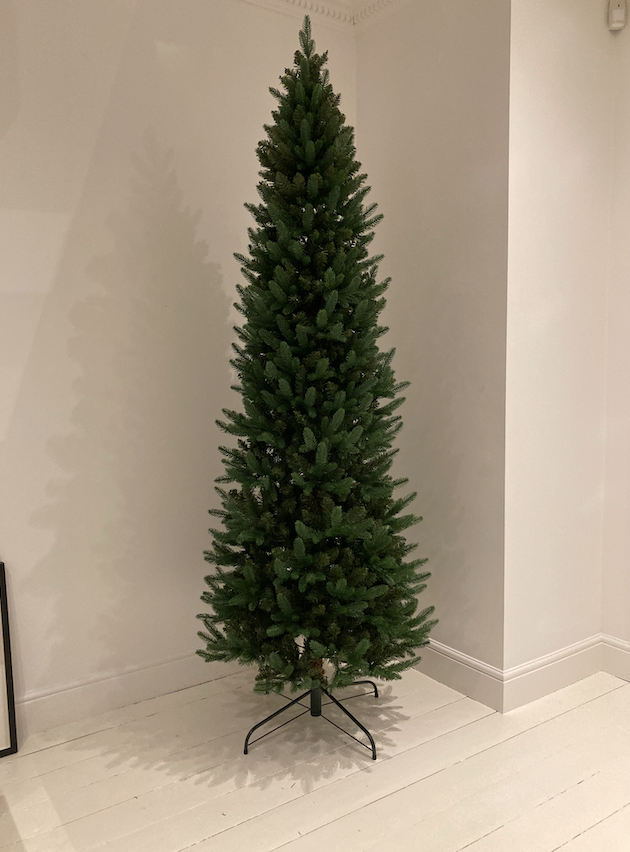 Fluffing the branches
The fluffing process of a Christmas tree can take anywhere between an hour and a few hours. Some people prefer to leave their fluffed tree overnight.
Others like to give their foliage time to "breathe" (this involves allowing the branches to naturally unfurl themselves, usually in response to a warm home and time and space outside of its cardboard box).
A top tip for anyone who is storing their Christmas tree this year should consider a Christmas tree bag. Trees in a storage bag can be packed away a little looser than if they were compressed and squeezed back into their boxes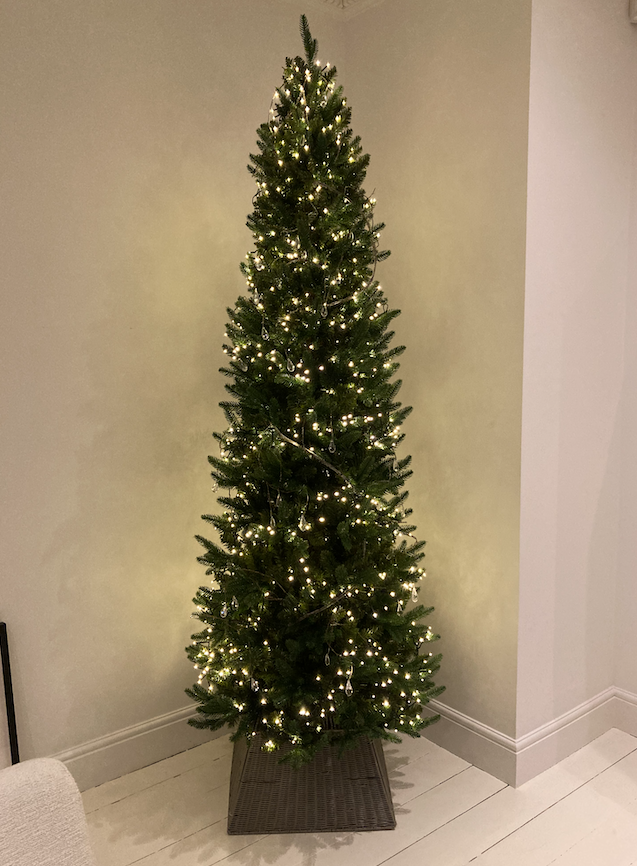 Time to be creative
Finally, David took full advantage of his light décor by cleverly positioning his tree close enough into the corner to get the LED lights glowing onto the walls.
He's certainly serving up some serious ambience here!
Want to explore more of our trees? Just take a look at our full artificial Christmas tree shop or sample some more 8ft Xmas trees and slim Christmas trees in our specific size and style pages.
For more festive inspiration, check out these tree tutorials: